Utah School Photoshopped Girls' Yearbook Photos to Make them Look More Modest
Utah's Wasatch High School is drawing international media attention after it was discovered that the school had Photoshopped some of its students' yearbook pictures to show less skin, presumably in the name of modesty.
According to a Fox 13 News report, the differences were discovered by incredulous students who noticed that their outfits were completely changed in some cases, and significantly altered in others. Sleeves were added, necklines were covered up and tattoos were removed before the photos were approved to appear in the school's yearbook.
Here are a few examples: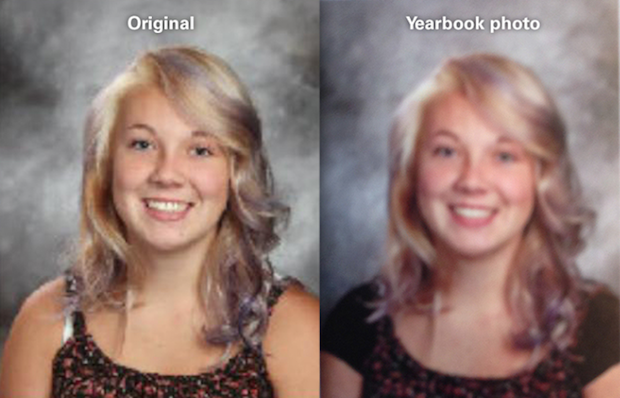 The students, however, were more upset by the random selection of students who were censored than by the censoring itself. "I feel like they put names in a hat and pick and choose who," Sophomore Rachel Russel told Fox. "There were plenty of girls that were wearing thicker tank tops and half of them got edited and half of them didn't."
Here's an example of two students wearing nearly identical outfits. One was edited to add sleeves, the other wasn't:
For their part, the school does not apologize for editing the photos. They posted signs warning that this might be the case, and claim the students should have been expecting it. The only thing they apologize for is the fact that they weren't more consistent with the edits.
(via Daily Mail)
---
Image credits: Photographs via Fox 13 News