Impressive Product Shot Captured with an iPhone 5s and an LED Light
We all know that almost any smartphone nowadays can hold its own against a proper camera when given to a real photographer with the proper setup. But is it possible for a smartphone to go head-to-head with the likes of a Hasselblad?
Well, we'll let you determine that for yourself using the images at this link, while the video above gives you a rundown on how the two photos were captured. One was taken with an iPhone 5s, one with a Hasselblad with a Leaf Aptus digital back attached… which is which?
The photos were captured and video put together by Alex Koloskov, founder of Photigy. Using nothing more than a single light source, the much-lauded 645Pro camera app and a very simple setup, Koloskov runs us through a quick BTS to show how he ended up with the images he did.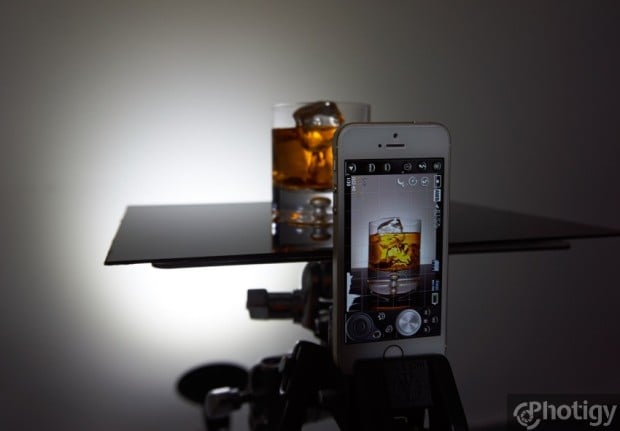 Koloskov also goes on to explain in the latter half of the video that this isn't about whether or not your iPhone should replace your DSLR, let alone your Hasselblad, or anything to that capacity. The reason he did this comparison is to show that no matter what gear you have, no matter how minimal your setup, you can capture a powerful image.
Sometimes the most creative results come from the need to improvise. Koloskov does a great job of showing this by creating two almost identical images of a scene using two cameras that couldn't be further apart in price and capability.
Give the short clip a watch, head over to Photigy for more info, and then let us know how constraints in previous projects or work have made you think outside the box and helped yield incredible results.
(via Photigy)