Seizure-Inducing Website Shares Real-Time Feed of #Selfie Tagged Instagram Photos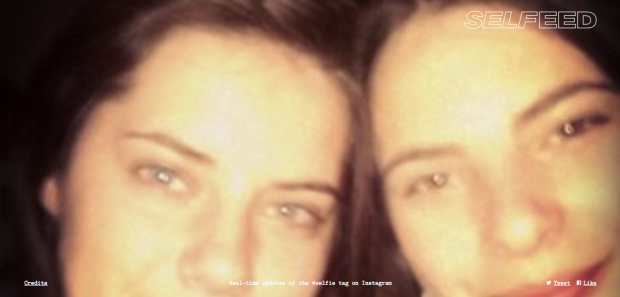 While you can argue that #selfies have nothing to do with photography as an industry, it's safe to say they've become a staple of a generation in which photography is as easily accessible as it's ever been.
Even if you don't mind selfies though, we might have come across a resource that will overwhelm even the most diehard selfie-takers. It's called Selfeed, and it uses the hashtag "#selfie" to stream a real-time feed of the self-portraits shared on Instagram.
Created by Tyler Madsen, Erik Carter and Jillian Mayer, Selfeed offers an overwhelming stream of duck-faces and awkward poses, with each image being shown for less than a second.
According to TIME (yes, TIME covered it) the creators explained, "We created it because we wanted it to exist. We enjoy the constant flow of selfies and find it incredibly hypnotic and fascinating. Most of the selfies that are aggregated are self-portraits with one singular figure. On Selfeed, these figures exist alone, but together."
While their ambitions may be semi-honorable, that doesn't make the website any less cringe-worthy at times. If you'd like to take a look for yourself, you can head on over to Selfeed; however, if you don't do well with flashing images or you have social-awkwardness-induced anxiety, you might want to ignore it altogether.
(via TIME)