Camera Drone Supposedly Hits Triathlete in the Head During Race, Facts Still Unclear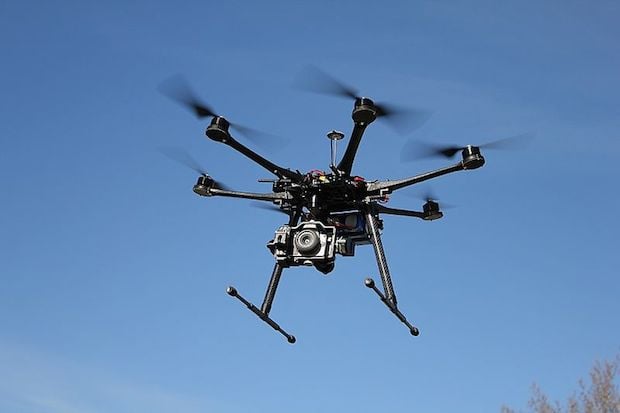 Earlier this week, an unfortunate even took place at the Endur Batavia Triathlon. While heading into her second lap of the running portion of the triathlon, competitor Raija Ogden was taken out by a UAV — more commonly referred to as a drone — which was being operated by New Era Film and Photography.
The incident has since gone into investigation mode, with both New Era and The Geraldton Triathlon Club looking into the events that transpired. And while much information is still left unknown, an interesting piece has come out thanks to ACUO, the association responsible for certifying UAV operators in Australia.
According to the ACUO, New Era Film and Photography are not a holder of a CASA UAV Operator Certificate (UOC). However, owner of New Era, Warren Abrams, states that he is in fact properly certified, noting his registration number to Everything Geraldton:
I obtained my UAV Operator Certificate in February 2013 and at the time CASA told me that I was the third person in Australia to obtain this.
Abrams believes the discrepancy may be due to lack of CASA updating their records, but brad Mason from the ACUO says that the number Abrams shared is not a license number, but a registration number for the device being used as to reference it for when a device is eventually licensed.
With all of the back and forth banter between all parties involved, the ACUO has also jumped in on the investigation, with ACUO president Joe Urli telling Everything Geraldton:
What happened during the Endure Batavia Triathlon must be fully investigated. The very act of flying a UAV low over the head of members of the public is a direct breach of Part 101 of the Australian Civil Aviation Regulations which clearly mandates a minimum separation of 30 meters.

The circumstances by which the air vehicle came to be in close proximity with the triathlete and the subsequent events culminating in her being physically injured is not acceptable by any standards of professional airmanship.
Also adding to the confusion is the fact that details aren't quite clear regarding what injuries Ogden actually sustained. According to Ogden, the UAV struck her in the head while competing, leaving a piece of the propeller embedded in her head. According to Abrams, the UAV simply frightened Ogden while competing, causing her to fall down and sustain the injuries.
As of now, we're just left trying to piece together what exactly happened until the investigations from all parties involved are made public. We'll be sure to share an update once things are cleared up, but in the meantime, feel free to share your thoughts and sound off in the comments below.
(via Everything Geraldton)
---
Image credits: Photographs by OFFICIAL LEWEB PHOTOS and Alexander Glinz