Photo of Teary-Eyed Neil Armstrong Taken Right After He First Walked on the Moon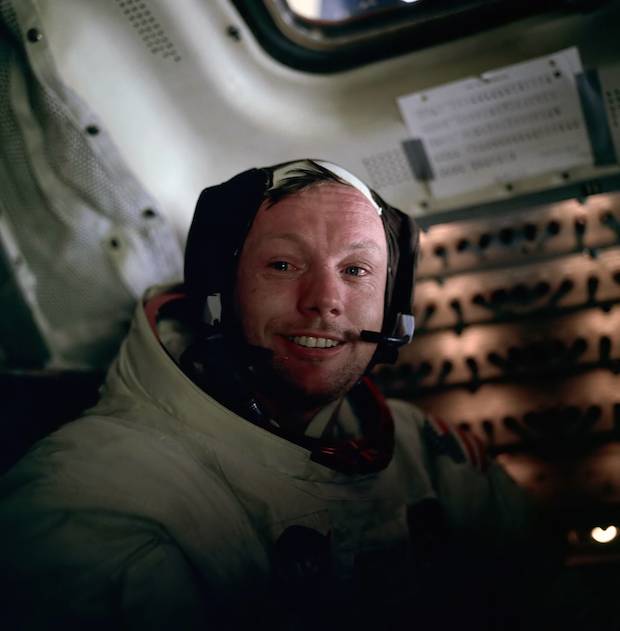 Here's a small piece of history that'll get you going and inspired to take on the week: a photo of Neil Armstrong taken only moments after he returned from first walking on the moon. A teary-eyed Armstrong looks at the camera, rendered speechless by what he has just experienced.
It's a beautiful portrait taken by Buzz Aldrin after they returned to the Lunar Excursion Module, and beautifully captures the emotions he later put into words when he said, "It suddenly struck me that that tiny pea, pretty and blue, was the Earth. I put up my thumb and shut one eye, and my thumb blotted out the planet Earth. I didn't feel like a giant. I felt very, very small."
Check it out in high-res here.
(via PictureCorrect)
---
Image credits: Photograph by Buzz Aldrin/NASA