Apple Adds Auto HDR to iOS 7.1… If You Have an iPhone 5S
Apple introduced Hight Dynamic Range (HDR) capability into the iPhone all the way back in iOS 4.1, but until today that feature was either set to on or off. All of that changes with the addition of Auto HDR in iOS 7.1… at least for iPhone 5S owners.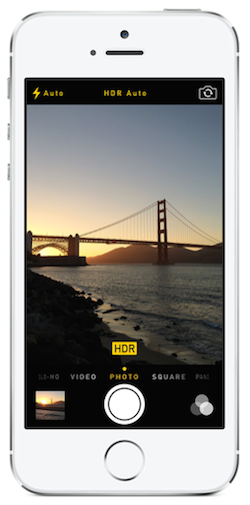 If you're like me you tend to keep HDR turned off on your iPhone, because while the feature — which combines multiple exposures to bring out parts of an image that might be too dark or darken parts of an image that might be blown out — can come in handy here and there, more often than not it's unnecessary.
Plus, why use that when apps like Pro HDR do a better job and don't create unnecessary duplicates of every single photo I take (although, to be fair, this can be turned off in the settings).
In the newly-released iOS 7.1, however, iPhone 5S owners won't have to deal with any of that. A new setting called HDR Auto is now available to automatically analyze the scene and turn HDR on or off as needed. It's a small settings tweak, and only available for the iPhone 5S at that, but it could come in very handy for those people who want their phone photography to be as automatic as possible.
(via TUAW)