To Infinity and Beyond: Photos and Video of the Olympic Torch's First Spacewalk
In the history of mankind, the Olympic torch has made its way up to space a total of two times: once in 1996 and another time in 2000. Now we can add another year to that list: 2013 — only this one is even more special, because for the first time in history, the Olympic torch actually went out on its very own spacewalk.

The trip began November 7th when the three astronauts of Expedition 38 — Flight Engineer Koichi Wakata of the Japan Aerospace Exploration Agency, Soyuz Commander Mikhail Tyurin of Roscosmos and Flight Engineer Rick Mastracchio of NASA — took off to the International Space Station with a torch in tow.
With the exception of a tether, this torch is no different from the 14,000 torches that are currently being used to complete the traditional Earth-bound relay, but that tether was important (no, seriously, you really need a tether).
The tether was important because, on Saturday morning, for the first time ever, Russian Cosmonauts Oleg Kotov and Sergey Ryazanskiy got to take the Olympic torch out into space for an hour-long spacewalk/photo shoot.
But why tell you all this when you can see it for yourself? Below you'll find photos of the Expedition 38 press conference and takeoff by NASA photographer Bill Ingalls, as well as a short NASA TV video of the torch's jaunt in space.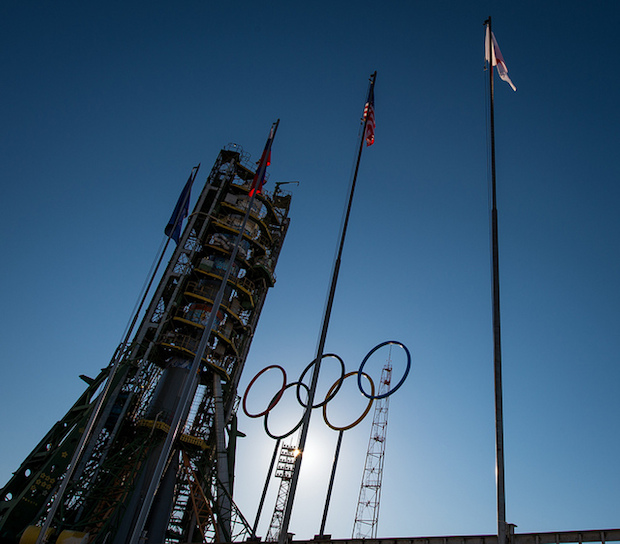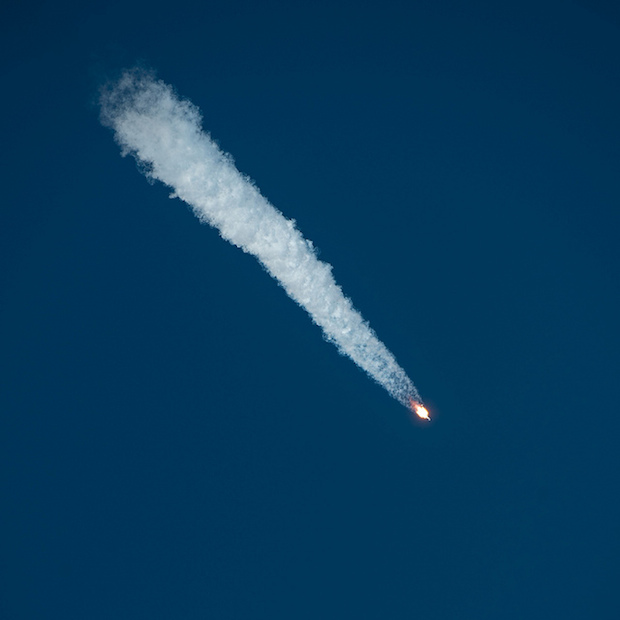 Update on 12/16/21: This video has been removed by its creator.
Now that the torch has seen its 15 minutes (or more like 60) of fame out in space, it will be returning right back to Earth. The Expedition 37 crew will bring the torch back to Earth with them on Monday, after which they will hand it over to the Olympic committee for use in the Sochi opening ceremony on February 7th.
To see more photos from Expedition 38, be sure to head over to NASA's Flickr account.
And if you'd like some screenshot highlights from the video above, Space.com has put a few of those together for you here.
---
Image credits: Photographs by NASA/Bill Ingalls