Review: The Canon EOS 70D Sets Its Phase Detection to Stun
In the Iron Man movies, billionaire Tony Stark developed exoskeleton suits to gain superhero prowess, and refined every generation of his armor with slight upgrades. Up to Mk 7 of his suit, the changes had always been slight and incremental, and in many ways it is the same story with the Canon EOS 70D – the Mk 7 of a successful and evolving EOS DSLR line from the billion-dollar business.
So how does the new tech compare against the EOS 60D? Looking at the brochure it is like another version of the Volkswagen Golf – every generation gains more buttons and dials, more screens, more features, more efficiency and more speed.

With all the exciting new large sensors mirrorless cameras and premium compacts being launched, reviewing the Canon EOS 70D now is like taking the Iron Man's Mk 7 suit out for a date instead of hanging out with the beautiful Pepper Potts. But then, there will always be guys out there who'd rather hang out with Tony's high-tech suit than having dinner with his sultry assistant, so this review is just for you!
With the EOS 70D, you have a couple more megapixels at 20MP, increased sensitivity of 1 stop, and slightly increased frames per second at 7fps. It gets more exciting though – the more significant upgrades include a big bump in the AF system (19 points up from 9 points), a touch-screen articulated LCD, built-in Wi-Fi and the much touted 'Dual Pixel CMOS AF' technology which promises faster phase detection autofocus.
Here's a quick run-down on the key features of the new EOS 70D:
20.2MP APS-C sensor
DIGIC 5+ image processor
ISO 100-12800 standard (ISO 25600 expanded)
7fps continuous shooting
19-point AF system
Dual-Pixel CMOS AF
'Silent' shutter mode
AF micro-adjustment (Yay it's back!)
1080p 30fps video recording
3" articulated touchscreen LCD (1040k dot)
Integrated Wi-Fi
Body Design and Built Quality
The EOS 70D follows a logical extension to Canon's double-digit DSLR line-up, so you will feel right at home if you have used the earlier generation cameras. The top deck features dedicated buttons for changing the AF, drive mode, ISO speeds and metering patterns. A new addition is the dedicated focus area expansion control located between the front dial and shutter release button. With 19-points (up from the 9 points of its predecessor), the button lets you access the options of the EOS 70D's sophisticated AF system.
The mode selection dial sits to the left of the top panel, which has been updated with a central locking button to prevent accidental shifts of modes, and it now rotates 360 degrees. The automated scene modes have been consolidated into a SCN position, freeing up a lot of clutter from the dial. Like most new EOS cameras, the power switch is now located at the mode dial as well.
Located at the back of the camera is the fully articulated LCD panel that packs more flexibility than a Chinese contortionist in a barrel, allowing you to compose your images from virtually any angle for creative perspectives. It seemed like a marketing gimmick, but I realized while shooting that a handful of my images would not been possible or easy without it. With a generous 3" real estate and 104k resolution, the images just seem to pop off the brilliant (pun intended) screen. That the display is clearly visible even in bright daylight really helps in shooting fast.
But an articulating screen is not unique to the EOS 70D – numerous cameras already have that, including its predecessor. It is the successful integration of the articulating screen, high resolution glare-free display, quick control screen and touch screen function that make the EOS 70D such a joy to use. You can change all the key settings very quickly and easily through the well-designed menu display, and that really lets you work fast in the field. The touch sensitive screen also lets you select focus points during video recording or in Live View mode by tapping on the screen to select focus area, which lets you simulate pull-focus techniques like professional videographers. Incidentally, the STM on the new Canon lenses really shine with the pull focus techniques by changing the focus smoothly.
But it's not all roses and sunshine with the EOS 70D though. The buttons on the back feel slightly mushy, although I've never had any real problems operating them. The mushiness probably has to do with the seals for weather resistance, which Canon claims is on par with the 24-year-old EOS-1n. Why is Canon comparing a new camera to a vintage point of reference? It's akin to McLaren saying their 2013 F1 car has the same durability as Aryton Senna's 1989 F1 car – it just makes no sense to most people!
It is however the quick control dial and the multi-controller that gave me the most grief while shooting. Unless Darwin believed that Homo Sapiens will evolve to possess more slender fingers, the quick control dial and the multi-controller have become too small and difficult to press or manipulate, to the extent they become plain annoying to use. Fortunately with the new touch screen, I can rely less on the abominable dials. The Canon EOS 70D is built with a polycarbonate body around an aluminum chassis and weighs just 755g (26.6 ounce), which I appreciate after a long day of shooting.
Autofocus Technology
The EOS 70D received a major boost in the speed department when it had a donor transplant from the EOS 7D in the form of the AF sensor. Like it's speedy cousin, the EOS 70D features a dedicated button to set the AF zones for its sophisticated 19-point autofocusing system, letting you cycle through all the autofocus points selections, from a single AF point, AF point groups, to automatic selection by the camera. Along with the AF module, the EOS 70D can achieve a fast 7 frames/second shoot rate for up to 65 JPEG or 16 RAW files burst, which is blazing fast for most photographers.
But if there's one phrase that sums up the evolution of the EOS 70D – it's "Dual Pixel CMOS AF". It sounds like rocket science, but it is really simple to explain. DSLR cameras focus use phase detection to quickly achieve focus using a beam splitter through a reflex mirror. In Live View or movie recording mode, the mirror is flipped up and the autofocus switches to a hybrid of phase detection and contrast detection. Because of the small number of sensor pixels for detect contrast detection, such hybrid AF usually lag behind pure phase detection AF.
Canon's Dual Pixel CMOS AF technology utilizes 80% of its sensor pixels to pull double-duty for image capture and phase-detection. Using their black art of wafer fabrication, the clever engineers at Canon conjured up a solution to split each individual pixel into two separate light gathering photo diodes to capture images and provide phase detection autofocus information simultaneously. With Dual Pixel CMOS AF, there are now enough phase detection pixels to just use phase detection AF exclusively in Live View and movie recording, eliminating the need for contrast AF and thus (theoretically) delivering very fast and accurate AF.
Wi-Fi and other features
The EOS 70 also features integrated Wi-Fi to wirelessly control your camera and to transmit images back to a computer or iOS/Android mobile phone. The EOS Utility offers a comprehensive suite of controls for the EOS, and offers the same functionality wirelessly as it does when connected using cable. You can set the ISO, shutter speed, aperture, white balance and fire the camera wirelessly, making it a great tool for studio photography.
Once the image is captured, you can send the images wirelessly back to your computer. Both JPEG and RAW files can be sent, but if you are concerned about transmission speeds you can configure the EOS Utility to pull only JPEG files wirelessly and leave the RAW files stored in the camera's memory card, which sounds stonking brilliant for quick previews of your shots on the fly. In practice however, Wi-Fi still struggles with the bandwidth to handle large image transmissions quickly, and I'd rather fall back on good old cable connection when shooting with the EOS Utility (which I adore when shooting in the studio).
Wi-Fi also lets you to see your LiveView wirelessly away from your camera. You feel immensely cool when you rig your EOS 70D above the hoop to capture Kobe Bryant slam-dunking into the net, so you can chat up the cute cheerleader at the sidelines and show off how you use your iPhone to view and trigger the camera wirelessly. Imagine when you retrieve your rigged camera only to find empty frames of the net, because the Wi-Fi was lagging several seconds behind the actual action due to the demands of wireless video transmission. The consolation was that the cheerleader gave you her mobile number, but you pray she doesn't ask to see your Kobe Bryant shots during the date!
The Canon EOS 70D is extremely well specified with a 1/8000th sec top shutter speed and 1/250th sec flash sync speed. Traditionally cameras featured three-frame bracketing, but the EOS 70D offers up to 7 frames bracketing in a 3 EV range, which will come in useful during post-processing for HDR techniques. Or you can use the HDR Backlight Control to capture three shots at varying exposures and the camera combines them to automatically expand the dynamic range, which is convenient but offers you less control than doing so in post-production.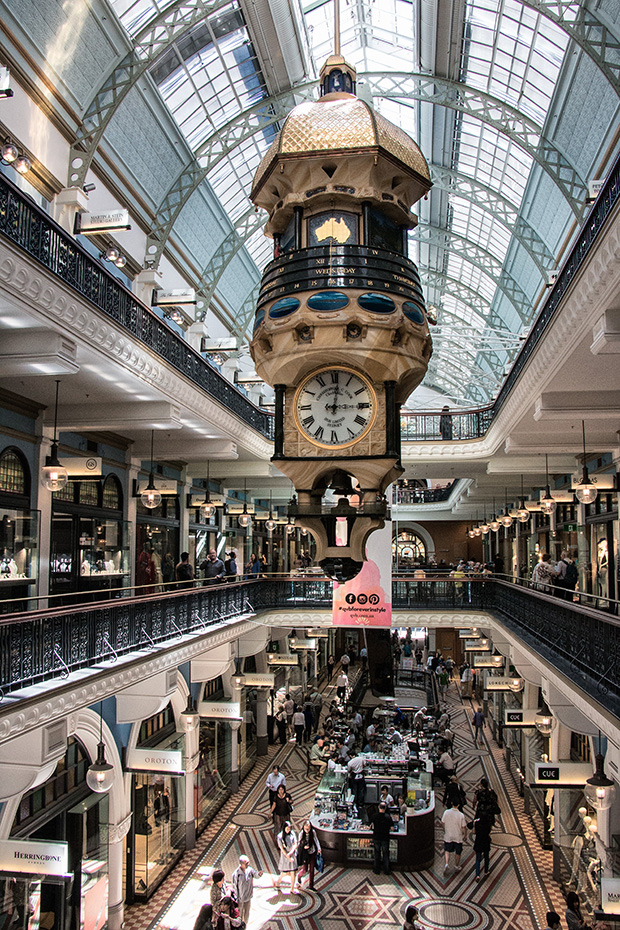 Does the Canon EOS 70D Deliver in the Field?
Looking at Flickr pool images of grumpy cats, grouchy kids being fed, buildings and cakes – subjects unlikely to challenge the limits of even the decade-old EOS 10D, the EOS 70D should have no problems satisfying the requirements for most photographers. But since you're reading this review – you are not "most" photographers, are you? I've taken the camera for some fast action street photography, which should be a good test for what many EOS 70D users would encounter as high-speed action.
When shooting in the streets, the opportunities come and go in an instant. And having fast AF on the EOS 70D really helps when you only have a split second to spot the photo, compose, focus and fire off the shutter. In most cases, seeing the picture is a reflex action and you are not really thinking about the focus, metering or such parameters. Having a camera that you can depend on lets you focus on spotting the photo opportunities, and the EOS 70D is one such camera you'd want to have with you.
The verdict is very positive, with the camera locking on focus positively and quickly in most instances. Even for moving subjects such as joggers or cyclists, the EOS 70D is able to focus and track them easily. However when the camera goes into "sleep" mode, it takes a second to wake up after you half-depress the shutter release button, before it will actually start focusing. And that was when I lost a handful of opportunities while prowling the streets.
How about the much vaunted Dual Pixel CMOS AF? When I first tried focusing in LiveView, I was slightly underwhelmed by the autofocus speeds. It took a split-second moment before the camera got the focus, as if the camera was thinking before responding. A bit of online research found that things improve with the default Face-detection AF mode. When activated, the EOS 70D snapped into focus very quickly – especially when there were faces in the scene. Used with a STM lens, the camera focused smartly and smoothly whenever any faces showed up in the scene, which makes it great for most home videos we are likely to make. You can also improve the autofocus speeds in LiveView or movie recording by selecting a smaller autofocus group or selecting specific AF points. Basically you are limiting the sensor's job by telling it where to focus so they do not need to do the guesswork and slow down the process. When I used specific AF points, the autofocus was significantly faster without the lag in reaction time.
In terms of image quality, the EOS 70D is right up there with the best of current APS-C sensor cameras. While 20MP may not be the top dog in terms of resolution, the images certainly deliver the bite with their colours and sharpness. At low ISO speeds, the images from the EOS 70D are punchy, crisp and detailed. Continue to nudge the speeds up to ISO 3200 or even 6400, and the images remain impressive even as noise starts to intrude and colours become slightly muted. It is obvious that the DIGIC 5+ image processor (first seen in the EOS 5D Mk III) is doing a great job. The camera lets you crank it up to ISO 12800, or even ISO 25,600 in expanded range. While I'd only go that far in emergency situations, the EOS 70D delivers class-leading noise control through the entire range to give you the confidence to go where the sun doesn't shine (pun intended).
As mentioned, a feature that I did not think I'd appreciate much is the articulating LCD screen of the EOS 70D, but it did turned out to be very helpful in several situations. The ability to shoot from a high or very low perspective helps to give your images an additional edge in creativity, and here I've included a couple of examples where I shot from an ultra-low angle without having to behave like a seal.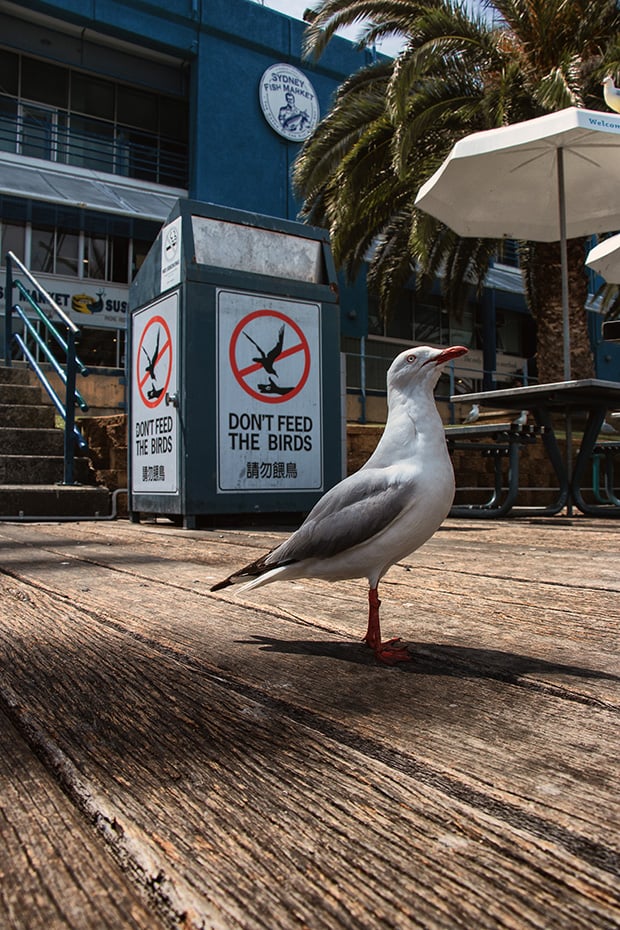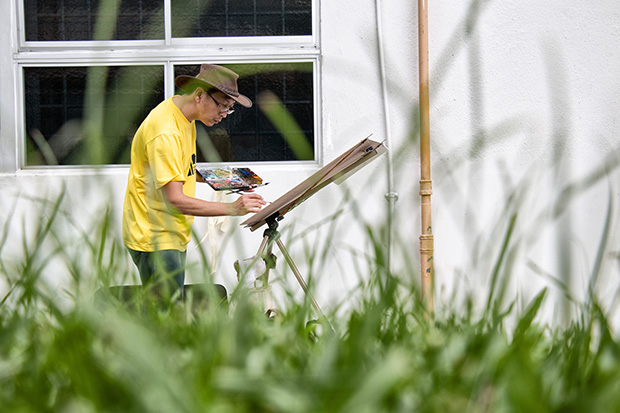 Some photographers prefer rangefinders and compact cameras for street photography because SLRs are too noisy with the mirror action and shutter noise. The EOS 70D features Silent Shutter mode that reduces the sound, which should make it stealthier. Except it doesn't. I was shooting from the hip along a busy city street, of a guy standing five feet away. The moment I pressed the shutter, he confronted me to ask if I just taken a photo of him. So if you intend to be stealthy up-close, ditch the EOS 70D and get a compact camera instead.
The EOS 70D takes the LP-E6 battery – used in the EOS 60D, EOS 7D, EOS 6D and EOS 5D Mk II as well, which is great if you use the EOS 70D as a backup with any of them. The 1800mAh cell is rated for 920 shots, which is pretty close to what I got (843 frames). But when I shot movies and used LiveView sporadically, the total shots went down significantly (probably due to the amount of power required for the Dual Pixel CMOS AF and LCD).
Canon EF-S 18-135mm f/3.5-5.6 IS STM
Canon introduced stepper motors (STM) for some kit USM lenses to reduce focusing noise during video recording and provide smoother focusing. The EF-S 18-135mm f/3.5-5.6 IS STM is one such lens, with a versatile equivalent range of 29-216mm that makes it a convenient choice for travel photography. All images in this review have been shot with the EF-S 18-135mm IS STM to give you an idea of the versatility and quality of this lens.
The EF-S 18-135mm IS STM is quick to focus, making it a good match to the EOS 70D, and it balances well on the camera. It locks on confidently for most scenes, though when it misses it takes about a second to hit infinity before it regains focus again. The EF-S 18-135mm IS STM focuses by wire so you'd need the camera to be powered on and activated to focus the lens manually. While some are divided on the opinion of STM vs. USM on Canon lenses, the EF-S 18-135mm IS STM is virtually silent and provides very smooth focusing in movie recording, and the STM does not feel any slower than a USM lens. My recommendation for people who love videos is to get this STM lens!
The Image Stabilization (IS) on the lens is great, and I've come away with sharp images at the long end even at low shutter speeds. IS technology is not a cure-all magic bullet, and you should still practice good shooting fundamentals to maximize the effectiveness of the IS. The lens handles very well on the EOS 70D, thanks in part to the super generous rubber grip zoom ring that covers almost half the lens barrel!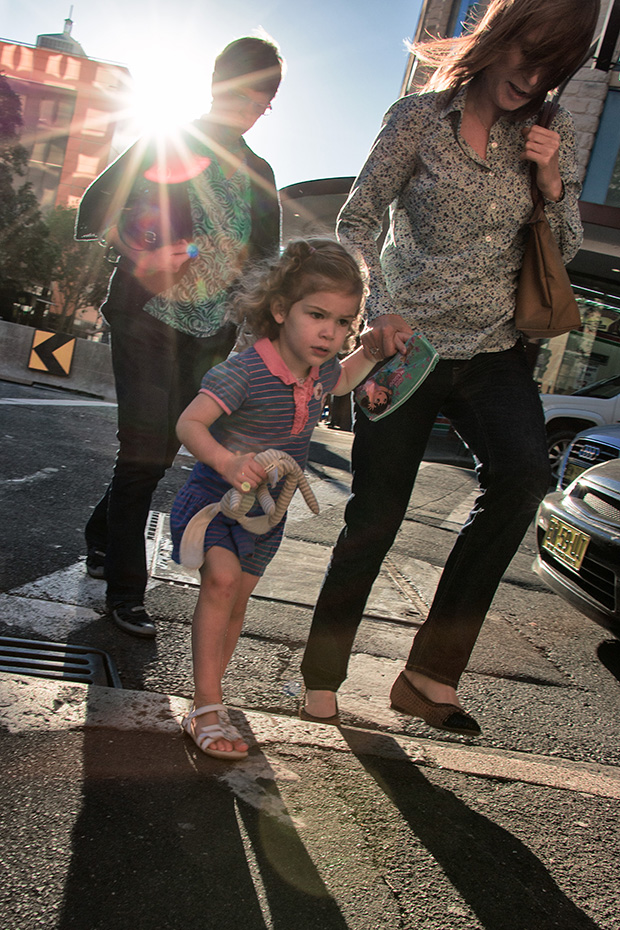 So is the EF-S 18-135mm IS STM a good lens? I'd say it is not among the sharpest lenses I've used, but it is pretty impressive for a kit lens covering such a wide focal range. It resolves details well, but there is just the missing bit of crispness that I'd have loved to have. Centre sharpness is commendable, but the corners seem to suffer from a bit of smudging (not sure if it's a centering issue with my sample). There are traces of chromatic aberration at the edges of highlights, which frankly is only noticeable by pixel peepers. And the lens does flare with a strong light source (either in frame or just out of frame), as you can see in some of the images. In terms of bokeh, the out-of-focus areas can look a tad messy or nervous with some subjects such as foliage.
What bothered me most about the EF-S 18-135mm IS STM is the distortion. The lens exhibits barrel distortion at the wide end, and pincushion distortion at the telephoto end. Usually I'm not a stickler for distortion but when I can spot visible distortions in non-technical (i.e. non brick wall) photographs it does get to me a bit. It should not be a problem to most photographers, but if you photograph a lot of straight lines (architecture, artwork copying etc.), give this lens a miss.
All in all, the EF-S 18-135mm IS STM is fast and reasonably sharp for a kit lens, and it is a wonderful companion lens on a trip. It is not perfect optically, with its propensity to flare and it exhibits a little visible distortion. I'd love it to be a bit wider (24mm equivalent will be great), but it is a great option if you want a compact walk-around lens for your EOS 70D. Taking its price, size, weight and focal length into consideration, it's definitely worthy of your consideration as a good kit lens to start off with the EOS 70D.
Conclusion
So this obviously isn't the Mk 42 suit for Tony Stark, but rather the seventh in a line of gradual evolution of Iron Man's armor. While some may bemoan the lack of revolutionary ideas, the EOS 70D owners may actually find the latest model to be packed with features that make a lot of sense in actual shooting. The enhanced autofocus system was great, and worked in sync with the high burst rates of 7 fps to capture moments which earlier generation of cameras would have missed. And as mentioned, the Dual Pixel CMOS AF did an amazing job of improving autofocus when used in the right situation with the right settings, and it works brilliantly with the touch screen LCD.
Image quality wise, the EOS 70D is a small step up in terms of noise control over its predecessor, by offering an additional stop of speed and better noise control. The new DIGIC 5+ image processor does an excellent job of noise reduction without too much smearing, and the colours are excellent as usual for a Canon EOS. The built-in Wi-Fi is a nice touch and it can be useful for certain photographers, even though the transmission of the images hog up too much bandwidth for it to be useful for me. Still it's a nice party trick to be able to control the camera from the computer or phone.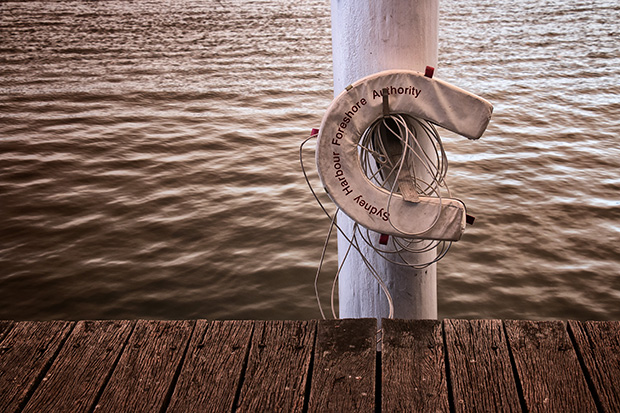 The EF-S 18-135mm f/3.5-5.6 IS STM kit lens that ships with the EOS 70D is a competent piece of glass that offers fast autofocus and versatile range. It is not the sharpest lens, but I suspect many photographers will not have issues with the images it can deliver. Watch for the bit of flare and distortion though, for they are the Achilles Heel's in an otherwise good optical performance. That being said, the size, weight and focal range of the EF-S 18-135mm f/3.5-5.6 IS STM makes it a strong contender for travel photography.
So should you buy the EOS 70D? If you are using earlier generations of DSLRs, the EOS 70D should provide compelling reasons to upgrade if autofocus, burst rates and a touch-screen articulating LCD are important to you. If you love to shoot video, then the answer is a resounding yes – the EOS 70D is a fantastic tool for videographers. But if you own the EOS 60D, the EOS 70D does not represent a quantum leap over what is basically an already very competent camera. You'd be better off spending your dough on better lenses, photography lessons/books or travel for better photos. But you'd be passing up the chance to impress that cute cheerleader with the EOS 70D's Wi-Fi camera control. Tough call…
View the images I've shot with the Canon EOS 70D (many of which are not featured in this article) in this YouTube slideshow. Click on the 720p or 1080p option to view in HD resolution.
---
About the author: Nelson Tan is a photographer and writer based in Singapore. Check out his Facebook, blog, and his photo gallery. He is also the co-founder of the School of Advanced Photography.