Light Goes On: An Unbelievable 700 Frame Stop Motion Light Painting Animation
If you're not familiar with the light painting photography of Darren Pearson then you're really missing out. Even if you're not a big fan of light painting, his work truly is something to behold — whether it's his photos or the short skateboarder animation we shared with you at the beginning of the year.
But that skateboarder animation's got nothing on the video that Pearson released just a couple of days ago.
Called "Light Goes On," it's a stop-motion light painting animation that takes you all over San Diego with the skeleton skater you probably know well if you've followed Pearson's work at all.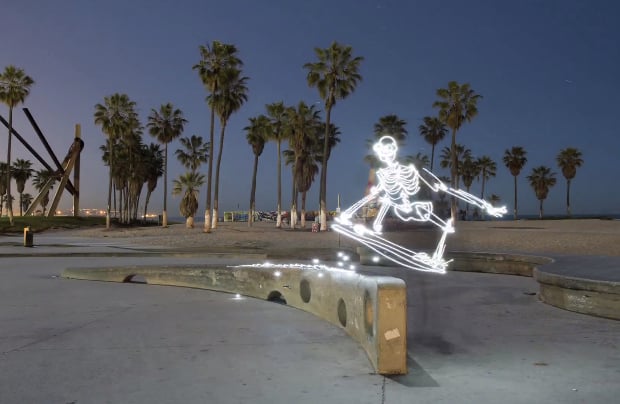 If you're finding it hard to fathom how much effort went into this animation, according to Pearson, creating "Light Goes On" took a year of work and 700 individual light painted frames!
Stop motion animations take a long time in any case, as you slowly move an object or reshape clay just a tiny bit before taking another picture. Combine that with the exposure time it takes to create each and every skeleton in these frames and you start to get an idea of just why this took so long.
Check out the video for yourself at the top, and if you've never seen Pearson's work before, don't skip out on visiting our previous coverage, his Flickr stream or his website for more light drawn awesomeness.
(via ISO 1200)