Interview with Elaine Mayes, Photographer and Educator
Elaine Mayes has been a photographic artist for more than fifty years. She also taught photography at The University of Minnesota, Hampshire College (founding faculty), Pratt Institute, Bard College, ICP and retired as Professor Emerita from NYU, Tisch School of the Arts where she was Chair of the Photography and Imaging Department from 1996 until 2001.
Her work has been exhibited and collected widely, and recent exhibitions include The Smithsonian American Art Museum, Steven Kasher Gallery and The National Academy of Arts and Letters in New York.
PetaPixel: Elaine tell us about your beginnings as a photographer. How did you get your start?
Elaine Mayes: I began doing photography at about 9 when I was given a box camera. I got seriously interested after college when I attended the California School of Fine Arts (now San Francisco Art Institute). I had a degree in painting and art history from Stanford University and was taking classes at the art school, trying to figure out what to do with my life and decide how I should make a living. Besides painting, drawing and design I took one photo class and then a photography independent study, but I considered myself a painter.
After these two photo classes, along with several in painting and design, I accepted a job in a graphic design firm. I worked there for about a year and then resigned in order to be a photographer. I had decided I wanted to be in the world rather than in a studio. For me, doing photography meant going out to find things to photograph, and photography became my passport for many situations not available otherwise.
PP: Talk about some of the mentors you've had during your career.
EM: My first two teachers of photography were Paul Hassel and John Collier, Jr. who also was an anthropologist. Later I took two workshops from Minor White. Of all the art teachers Minor White and painting teachers Richard Diebenkorn and Nathan Oliviera stand out.
At the California School of Fine Arts photography was taught like other art disciplines, as an art form not a technical learning experience. We all took painting, design, color and other subjects connected with making visual art. The darkroom was something we learned on our own. I have learned about art, photography and the philosophical realm from many sources. When I learned of Paul Caponigro's work, I was thrilled, and I wanted my work to be like his.
A little later I realized my job was to find my own way of seeing. My good friend, Philip Perkis, a great photographer and fellow art school student then photography professor is still one of my important teachers, and even today we continue talking about our work and its meanings.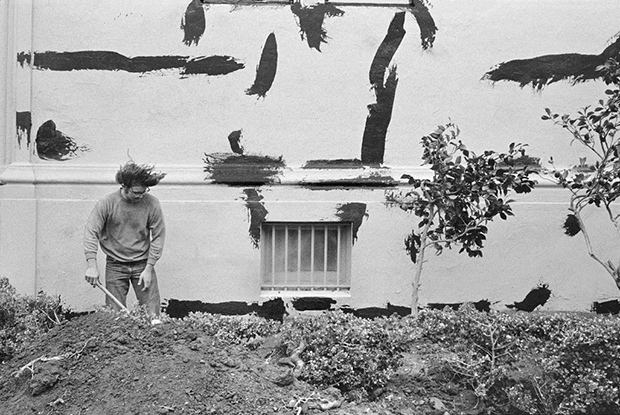 PP: From the sixties to today, you've been photographing for a very long time, over 50 years now. Through this time you've photographed an extensive and wide-ranging body of work. Looking back, do you see any common threads that have emerged through the pictures you've made?
EM: I see many common threads and see how one body of work led to another. As was mentioned I like to be in the world when photographing. I also have preferred working without precepts and may choose where to look but not what to see. My work has always accompanied my daily life in some manner, and the most common thread is the idea of seeing, e.g., responding to the visual world with my eyes, emotions and intellect, along with my camera. Editing comes later.
Most all my photographs in some way are connected to the idea of seeing. Abstract Expressionist painting also influenced me, and the energy of gesture is often part of my work. Conceptual art from the 70s also was important and was incorporated into my thinking on a number of occasions.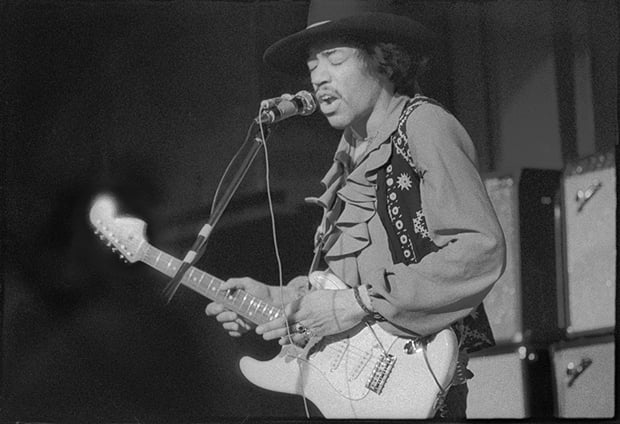 PP: Tell us about your teaching career. What brought you into teaching, and what kept you in it?
EM: I was asked to teach at the University of Minnesota in 1968. I had been working as a freelance photographer for seven years in San Francisco doing commercial assignments, primarily editorial. In late July of 1968 I got a phone call from a man I didn't know named Jerry Liebling, asking me if I wanted to teach photography at the University of Minnesota since a person in his department was ill and could not return to school. I thought about the idea for a day or two, was visited briefly by two of Jerry's undergraduate students, and I decided to accept the position.
I remember feeling I could do anything for a year and going to Minneapolis might be interesting. I had never been there. I was tired of doing commercial assignments and wanted to do my own personal work, so I accepted the job. I stayed there two years but didn't continue, even though continuing there was possible, because I had decided to return to San Francisco where I wanted to live forever.
After a year in San Francisco where I taught briefly at the San Francisco Art Institute (name changed from when I was a student) and learned about documentary film editing from a friend who was a professional, I received a letter from Hampshire College in Massachusetts, asking me to apply there. I visited Hampshire and then accepted a brand new position in this brand new school, and I stayed there for ten years. I had decided teaching was a better way to earn a living than doing assignments for others, and it was exciting to be participating at the beginnings of teaching studio art in higher education.
I also taught film at The University of Minnesota, at Hampshire, and later at Bard College. Learning to do film making is another story but was accomplished on the job. I knew we were inventing how to teach these mediums then, an exciting task, and I felt I was better off with a salary than with the uncertain income of commercial photography. I also liked ideas, expansive learning and students, so teaching became my job for a total of 35 years. Just a few years ago I realized I was the first woman to teach creative photography in any American University, and I see now that we who began early set the tone for how to teach our medium as a art form.
PP: As a teacher, what's the most important lesson that you wanted you students to walk away with?
EM: I hope that students will learn how to see, how to think and that they will become resourceful. With these skills a student is prepared to function on his or her own. The rest is just practice, curiosity and commitment. Grounding in the humanities and other arts is important as well, so that vision and ideas are considered in a broad cultural context. I have not been interested in teaching photography as training for a job but prefer to help students identify their own interests and learn from understanding their unique and individual leanings.
PP: You spent much of the sixties photographing influential musicians like Jim Morrison, Jerry Garcia, Jimi Hendrix … Along with your living in San Francisco at the time, how did you identify with the counter-culture?
EM: I actually only photographed rock and roll for a little more than a year. (I had photographed jazz musicians earlier and underground music later, from 1971 to 1981.) In 1967 I lived in San Francisco's Haight Ashbury District and Summer of Love era after attending the very first rock outdoor fest called The Fantasy Fair, held on Mt. Tamalpias near where I lived in Mill Valley.
At this festival among others I photographed Jim Morrison who was unknown to the world then. I also met a man who lived in the Haight who was doing a book about the Haight, and I decided to move into his commune in order to photograph the scene there. I was always interested in Pop Culture and the music that came along during the 60s. I had been a music major before visual art, and I wanted to be near what 'was happening.' I was part hippie, part artist and part commercial photographer at the time, doing mostly photojournalism. I was young and excited by the latest in music and art.
PP: You're currently showing work from your 1971 series Autolandscapes alongside a couple other photographers at the Smithsonian American Art Museum. Tell us a little about this work, and what these highway pictures meant to you at the time.
EM: Two years later, after teaching at the University of Minnesota and returning to San Francisco, I got another teaching job, this time at a brand new liberal arts school called Hampshire College. This meant moving to Massachusetts. I also got one of the first NEA grants that year (1971) and had proposed photographing the landscape, so I combined my move East with photographing the landscape from the moving car. I realized that we Americans primarily were experiencing seeing the land from vehicles, and I wanted to photograph the land as most all people were experiencing it.
Also, the Interstate highway system had just been built, and it had become possible to travel across the US on four lane highways all the way for the first time ever. Although until reaching Denver the trip was on smaller roads, after that the journey was only on the new Interstates.
My idea for the pictures grew as we (my partner soon to be husband), our four cats (one mama and three little ones) traveled in our crowded car across America. I decide to focus on seeing the land from the side window in order to incorporate the blurry horizontal foreground into the images, a formal idea that came from knowing painting and my interest in visual perception. I made exposures each time the landscape changed, even when I was driving. I had learned from reading "Zen and the Art of Archery" that marksmanship was a skill that a photographer could learn, so I made pictures when I was driving by not looking through the camera but instead just aiming at what I saw. We called this kind of approach, "shooting from the hip."
PP: Another series of yours from the 80s and early 90s, "Portraits of People on Television," is more conceptual in nature. Talk about your intentions behind this. Do you feel that in this new media age, the meaning of these pictures has changed?
EM: Those images were taken in the 80s, and television screens had phosphor dots then. Also the screen was a different size than are made now.
PP: What photographers do you consider as major influences on your own practice?
EM: Everything is an influence on my practice, including all photographers and all visual artists. In school my fellow students influenced me, and I remain friends with Philip Perkis whom I mentioned earlier and from whom I continue to learn. All art influences me in some manner. Helen Levitt was my friend, and I love her photographs. Although there is no direct connection to her work, some of my work is approached in a similar manner to the way she worked.
Life magazine was my favorite weekly experience when I was young, and I loved its weekly photographs long before I became a photographer. Life magazine influenced me in the sense that I learned to love photography by seeing Life magazine images.
PP: What are the highlights of your career, what are the low-lights?
EM: Showing at the Met was a thrill in 1975, and the current show at the Smithsonian is a great honor. I also was thrilled to be asked to show at the American Academy of Arts and Letters last spring. Getting a Guggenheim Fellowship and the book that followed was a major accomplishment. Teaching inspired students has been great as well.
There are two kinds of lows. Disappointing and dishonest people, getting divorced, not having children, and in a professional sense, the number of rejections that have come my way.
PP: Do you have a muse? Someone or something you draw your inspiration from?
EM: This question is like the one I answered earlier. I like exploring the world, and inspiration happens when I see something exciting or beautiful.
I love music, all kinds. I like going to galleries and museums, and I get inspired during critique sessions, especially now. I am a member of a critique group that meets once each month to share and talk about our work. I love films and philosophical discourse. I enjoy reading books and exploring places. All of these things inspire me in some manner. Mainly and regularly what inspires me is seeing the world, other art and hearing music.
PP: What are your current photographic goals? What projects do you have in the works?
EM: I am making books and organizing my archive of work. I also have long-term projects like Wall Street, Photographs of Photographs and Soho Walls, and I work on these when possible.
PP: Lastly, do you have any advice for the next generation of photographers?
EM: See with your eyes, your heart and your mind. Pay attention to what you see. Learn to see more than you already see. Try to identify your own personal visual interest and pursue it. Otherwise, give up photography since we all are photographers now, and in a cultural sense constant ongoing media has replaced photography.
Seeing the world is out of fashion. Learn how your equipment works and then just simply use it. Pay attention to what is in front of you. Garner enough skill and practice to make using your camera second nature. Look at art and learn the humanities. Be dedicated.
PP: Thank you for your time Elaine.