Nikon Officially Announces the D610, Adds Quiet Continuous Mode and Not Much Else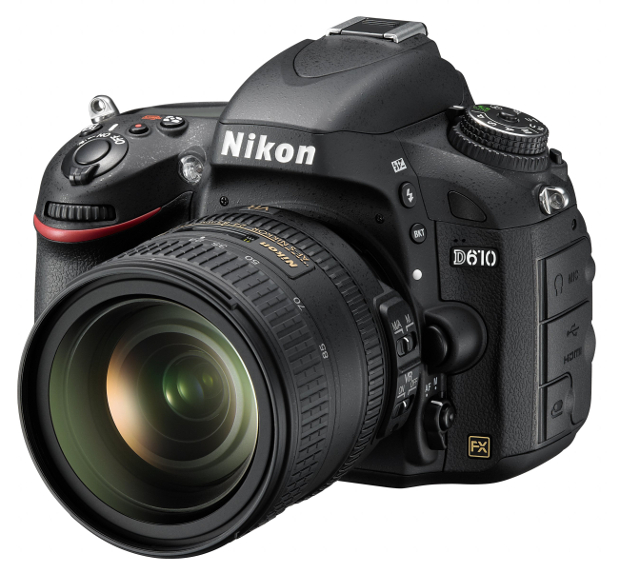 Those who loved the D600 (and why wouldn't you, it's a great camera) will have no reason to dislike the D610, but Nikon might not have given you enough reason to upgrade either. The new shooter, which was unveiled at midnight last night, is a marginal improvement on the D600 that adds just a few new or improved features.
From the beginning we expected that the D610 would basically be a refresh that would tackle the sensor spot issue the D600 experienced from the get go, and it seems like that is indeed its primary purpose.
Lofty press release language aside, the internals on the D610 are mostly unchanged from its predecessor. You'll find the same 24.3MP FX sensor, EXPEED 3 processor, 25,600 max ISO, 39-point autofocus, 921k-dot 3.2-inch LCD and dual card slots that were available in the D600.
The improvements are pretty much limited to the shutter mechanism, which has been replaced to deal with the dust issue, adding a couple of features along the way. Those features include a continuous shooting mode that has been bumped from 5.5 to 6fps, and the ability to shoot up to 3fps in a new Quiet Continuous mode that many photographers will no-doubt find very appealing.
The only other improvements are a slight tweak to the white balance system so that skin tones are reproduced better under artificial light, and weather sealing that matches the D800.
Whether or not those improvements are enough to justify upgrading from the current D600 is up to users to decide, but the quiet continuous mode might tempt a few.
The D610 will be ship later this month for $2,000 for the body only and $2,600 in a kit with the 24-85mm f/3.5-4.5G lens. You'll also be able to get it with the 28-300mm f/3.5-5.6G lens for $3,050 or with both the 24-85mm f/3.5-4.5G and 70-300mm f/4.5-5.6G lenses for $3,250.