Interview with Andrew Nelles, Former Chicago Sun-Times Photographer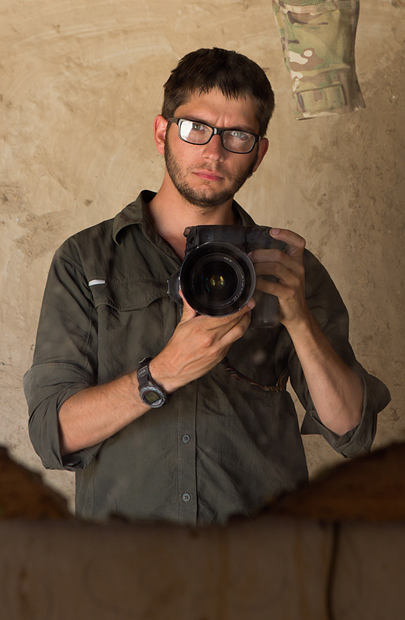 Andrew Nelles is a 26-year-old freelance photojournalist based in Chicago, Ill. A graduate of Columbia College Chicago, he began freelancing in Chicago in 2009. Andrew was one of the 28 photojournalists laid off from the Chicago Sun-Times in May 2013 after spending 9 months at the paper.

PetaPixel:
Andrew, tell us about your initial interests in photography, and what led you to becoming a photojournalist.
Andrew Nelles: My relationship with photography first began during high school. I reluctantly took a photography class to fulfill an art requirement. I selected photography because it was the only option I saw that would allow me to avoid exposing my terrible drawing skills. However, as a total shock to me, I almost immediately fell in love with it. I vividly remember the experience of watching my first print appear in the developer. I continued shooting as a hobby until halfway through my freshman year of college when I decided to pursue photography as a career. This came as a result of a combination of having a miserable experience as an engineering major, and receiving a Canon Digital Rebel as a gift from my parents.
That gift really ignited my interest in photography and led me to consider it as a career. I promptly dropped my engineering major, and enrolled in the only photo class what open for the following semester, a class on the history of 20th century photography. During that class we had a lesson on photojournalism, and the work of W. Eugene Smith and James Nachtwey was presented. I instantly realized that was the career I needed to pursue. I knew I wanted a career path that had a positive impact on society, and photojournalism achieves that through photography, so it really appealed to me.
PP: Who were your early influences? What photographers did you strive to be like as you were learning your craft?
AN: Early on, I was obsessed with W. Eugene Smith, Robert Capa, James Nachtwey, Ron Haviv, and Christopher Morris. After I left Purdue Univserty and transferred to Columbia College Chicago, I followed to photo staffs of the Chicago Tribune and Chicago Sun-Times closely.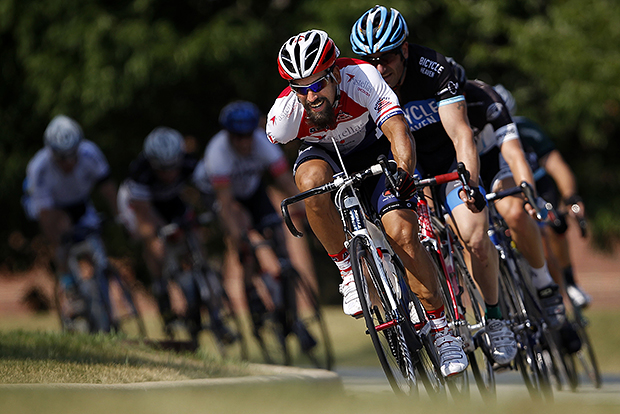 PP: You were among the photographers on staff at the Chicago Sun-Times when they dismissed the entire department. Tell us the story of this event. Was the staff given any type of warning ahead of time?
AN: We had received and email the evening before the layoff informing us that there was a mandatory meeting the next morning. All staff was to attend and all assignments were to be canceled or freelanced. I had a gut feeling that the meeting was going to be bad news, but I never would have expected it to be as bad as it was. I called around to various colleagues to see if anyone knew what was up, and received several calls from others doing the same. Nobody had any clue on what the motive was. Guesses ranged from layoffs to the staff receiving new equipment.
The next morning I showed up and immediately knew it was bad. The security guard was sitting in a chair outside of the door to the newsroom, instead of at his desk inside. It now made more sense why the meeting was being held in the hotel that we share the building with, instead of in the newsroom. I found some colleagues wandering around and we nervously made our way up to the meeting. The paper's Editor-In-Chief, Jim Kirk, made his way in and spoke for probably less than 30 seconds, saying that the paper was restructuring to focus on digital content, or something like that, and that the photography department was being eliminated. There were loud gasps in the room, he ushering in staff from HR, and exited the room. From there we were given packets with information on unemployment and severance, and directed to leave the building.
PP: With a tenure of just nine months, you were the youngest photographer to be dismissed. Talk about how the firing has affected your career. How have you adjusted?
AN: Joining the photo staff at the Sun-Times came as just as much as a shock as the dismissal. I was been unexpectedly offered a position as a temp in September 2012 to cover for a vacancy in the photo staff. I had been freelancing in Chicago for a few years and wasn't actively seeking a staff job at the time. I was originally asked to be on board for 60-days, but then ended up staying on until the layoffs occurred in May of this year. Since the layoff I've returned to freelancing, working for most of my past clients, and a few new ones as well. The adjustment was pretty fluid for me fortunately since I had been freelancing in the recent past.
PP: How about the older photographers on staff, those with 10-, 20- even 40+ year tenures…Are they having trouble adjusting to the new realities of the business?
AN: I think everyone is certainly still in a bit of shock from this. My situation was certainly much different than those who had dedicated decades to the paper. Many of them were left without the means to pursue freelancing immediately, as they didn't own their own equipment. Some of the others laid off are actively freelancing now in the area, some are currently working towards that point, and many and understandably still trying to figure out what comes next.
PP: Did any of these older photographers mentor you as you began your own tenure?
AN: Absolutely. I can't even express how much knowledge I gained from my brief time working alongside them. The entire staff was so wonderful to work with and had a wealth of information to offer. It was also an honor to work next to Pulitzer Prize winner John H. White, who was my professor in college, a mentor, and a close friend.
PP: The Chicago Sun-Times faced an enormous blow-back from the photography community over this decision. Do you think the firing was properly warranted? Do you see their idea of crowd-sourcing news pictures as the beginning of a new trend in photo-journalism?
AN: No, I don't think the firings were properly warranted. With the poor financial state of the newspaper industry, layoffs are just part of the game these days. However, singling out and eliminating an entire department is bizarre and shortsighted. The reasoning presented, focusing on digital products, doesn't make much sense either. Strong visuals in digital media are as important, if not more so, than in print.
I don't see this is the start as a new trend honestly. At least I hope not.
PP: It was reported not long ago that the Chicago Newspaper Guild, the union that represents the photographers, was considering taking legal action over the cuts. Have you been following the news on this? Is there a possibility of some of the photography staff returning to the paper?
AN: There was a lot of talk about this in the days immediately after the layoffs, and I know steps were made in that direction. I haven't heard any recent news on the status of that effort, but I imagine it's probably a long process. I know their hope was to get the staff rehired, whether or not the photographers would want to return is a different question. I know some would love to have their jobs back, but others have stated that they would not go back.
PP: So in light of all this, do you have anything you'd like to say to those who made the decision to eliminate the department?
AN: I don't think I need to say anything, I think the decrease in the quality of their visuals on a day-to-day basis speaks for itself.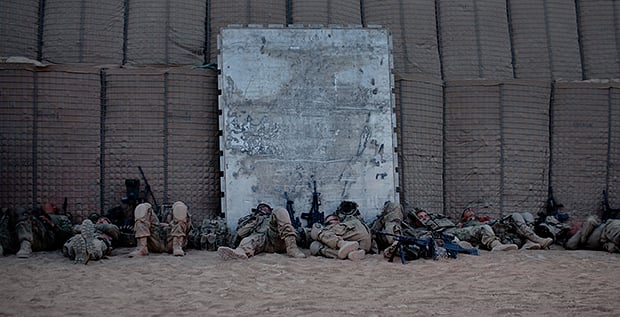 PP: Let's move on to discussing your work. What is your philosophy when it comes to making pictures out in the field?
AN: When I approach an assignment, I immediately begin thinking about, and seeking, the moment that will tell the story in an aesthetically appealing manner. But also, and most importantly, the moment that accurately and ethically depicts the situation or subject at hand. I think it's imperative to be respectful to the subjects who have graciously allowed me to photograph their lives, while still depicting their story in an accurate and factual way. Obviously different situations dictate different levels of this sensitivity, photographing a mother grieving over the body of her son certainly requires a different approach than photographing a corrupt politician who is heading to jail.
PP: You worked for awhile in Afghanistan in 2010, and again in 2012. Talk about your experiences from these trips. What insights did you return with?
AN: I made two trips to Afghanistan, both about a month long, in 2010 and 2012. Conflict photojournalism has always been an interest of mine, but not necessarily the direction I wanted to focus my career specifically. Personally, I'm equally interested in issues in my own local area. The experience as a whole is difficult for me to explain in words. It was an honor and privilege to be able to spend time documenting the conflict there, seeing a side of the world and of humanity that few Americans outside of those in the military are able to witness. John H. White taught us that the purpose of a photojournalist is the be the eyes for those who can't be there, to witness life, document it, and share it for others to see. That really sunk in with me the most over there.
PP: What moments from your time in Afghanistan really stand out to you?
AN: There are so many moments that stand out in my memory. From my 2010 trip, what stands out most to me was that was the first time I had come under fire while working. I had linked up with a group of soldiers who had been tasked to dig in on a hill and establish a new outpost. We came under fire on the second day on the hill, before any significant fortifications or cover of any sort had been established. Most of us were taking cover in trenches that had only been dug a few inches deep, or behind barricades that had not yet been filled with dirt. It was a tense situation.
On the complete opposite end of the spectrum, I had spent time with a group of soldiers that did mostly mounted patrols, in armored vehicles. Driving for hours on very rough terrain was not conducive with my tendency to get motion sickness, and I spent a good chunk of the time vomiting into bags, while being jokingly teased by the soldiers. In 2012, I was covering a region that had a very significant IED problem, and I was seeking a unique angle on telling that story. I ended up spending a week with a TEDD (Tactical Explosive Detection Dog) team. It was a slightly light-hearted way of covering a very serious topic.
What was really unique about my time there was having the privilege to spent 24 hours a day with the subjects I was covering. Something that is rare in my coverage domestically. You really find unique moments that would have been otherwise missed when you spend that much time with your subject.
PP: You also spent time shooting a story in Iraq, tell us about this project.
AN: I worked on this story shortly after graduating from college. I didn't have any international travel experience at the time and decided to spend a month traveling through the Kurdistan region of Turkey. I had done some research on the area previously and was fascinated by the story of the Kurds. The trip was a partly a vacation to enjoy some time abroad and also to pursue some stories on Kurdish daily life.
From there, I decided to venture over to the Iraqi Kurdistan region by bus and taxi. My trip there was incredibly brief, just about 3 days, with 2 being mostly lost to travel. That region of Iraq was fairly unique in that the economy was doing surprisingly well, so I spent a day photographing some of the new development in the area.
PP: With your experiences overseas, did you ever find yourself in situations where your life was at risk?

AN: Absolutely, that certainly comes with covering conflict. During my 2010 trip there were firefights, in 2012 there was far less shooting, but significant IED risk in the area I was covering.

PP: You shoot a wide range of subject matter, from political rallies and sporting events, to the aforementioned military conflicts and general Chicago-based news stories. Do you have a preference of what you photograph? Do you have a specialty?
AN: I really don't have a specific preference or specialty. What I love the most about my job is the wide variety of subjects that I cover. I love being able to head out every day that I'm working knowing that I'll probably have the opportunity to witness something totally new, a slice of life that I perhaps haven't witnessed before, or would never see if it wasn't for this job. It could be covering a small local business, a sporting event, or a conflict overseas; it interests me all.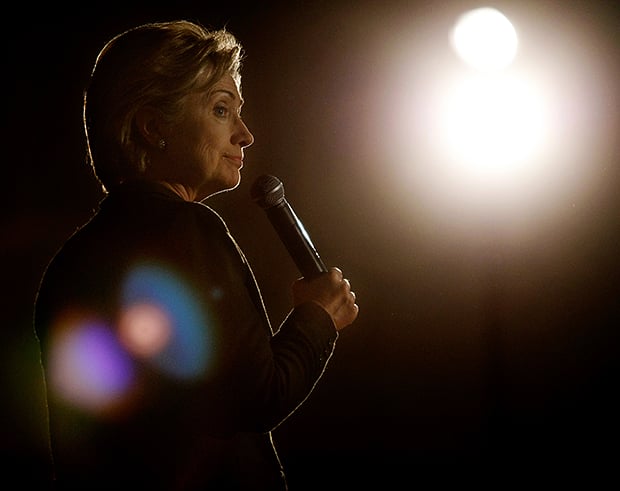 PP: What are you currently working on?
AN: I'm working on rebuilding my freelance career, shooting daily assignments for local publications, and seeking out new clients. I just wrapped up a project that I had been working on throughout July, covering the gun violence in Chicago through the eyes of an 80-year-old South Side funeral home that handles services for roughly a quarter of the homicide victims. The project was a photo essay accompanied by a three part video series that I shot as well. The project can be found here: http://www.chicagobusiness.com/section/leak

PP: Thank you for your time Andrew