DSLR Giveaway: Win Your Choice of a Canon 6D or a Nikon D600!
Update: This giveaway is now over. The winner was randomly selected and announced at the end of this post.
---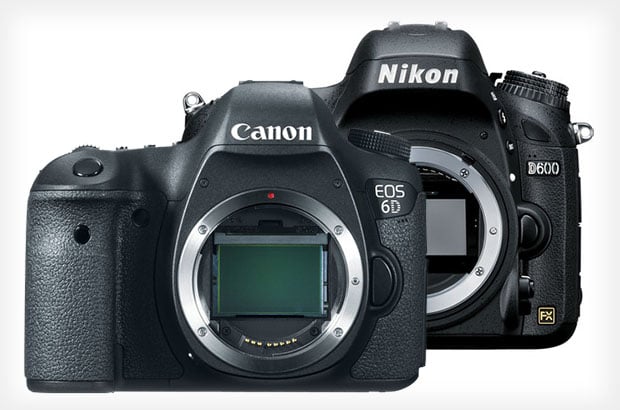 Time for a new giveaway, and this one is a doozie: for the first time in the history of this site, we're giving away a free DSLR. Not just any ol' DSLR, mind you, but a full frame camera. One lucky winner will be able to choose between a free Canon 6D or a free Nikon D600 — a $2,000 value!

Entering Takes Only a Few Seconds
Entering this giveaway is extremely simple. All you need to do is be a fan of our page on Facebook and enter with your email address. That's it! We need your email so we can contact you if you win — it will not be used for anything after the giveaway.
Here's the form (you can also enter directly on the giveaway page):
Want a Better Shot at Winning?
If you want extra entries in this giveaway, simply share the special link you're shown after you enter. Every time someone clicks you link and enters, you'll be given 1 additional entry!
Some Additional Details
This contest will end at midnight this Sunday, July 21st, 2013. A winner will be selected at random from all the entries received.
This giveaway is open to everyone — the camera can be shipped abroad if you're an international reader outside the United States!
Good luck, and thanks so much for reading PetaPixel!
---
Update: Some readers have expressed concern over the fact that the giveaway app asks for permission to access your Facebook friends lists. This permission simply allows the app to share the fact that you entered the giveaway as a Facebook status. At no point will information about your friends (or ANY of your personal information for that matter) be collected by us. Thanks for the feedback!
---
Update on July 22nd, 2013: This giveaway is now over. We received a total of 28,380 entries. The randomly selected winner is…
Congratulations! Please email [email protected] to claim your prize (we're contacting you as well).
Thanks to everyone who entered! Please stay tuned for more awesome giveaways! We're planning on giving away more DSLR cameras in the very near future.