Canon's 11-22mm f/4-5.6 Wide Angle for the EOS M Will Not be Coming to the US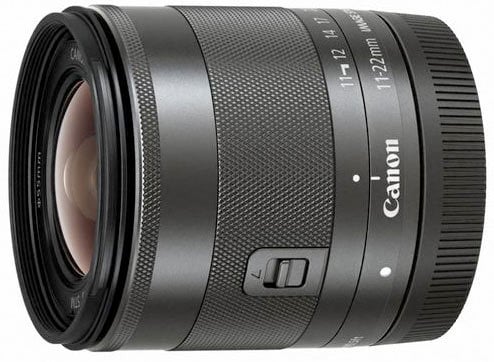 About a month ago, almost every Canon website announced the release of the brand new EF-M 11-22mm f/4-5.6 IS STM wide angle for the company's mirrorless EOS M. We say almost because, at the time, no pricing or release date details had come down the pipe from Canon USA.
As it turns out, that's because the new lens for Canon mirrorless aficionados won't be arriving stateside at all.
According to a response on the Canon USA Forums, the Japanese company has decided that "this specific lens will not be sold or serviced by Canon USA." As you might expect, many Canon EOS M photographers aren't too happy about this decision.
Responses ranged from "I just have to express my disappointment that this lens isn't coming stateside" to "I agree, this is a very poor move" to "what a complete rip that Canon USA won't be offering it."
In case you haven't read our previous coverage on the lens, the 11-22mm is to be the first wide zoom from Canon that features 3 stops of image stabilization. It also boasts that special stepping motor for ultra quiet focusing, and a retractable lens design that is a first for the EF line.
Although no official reason has been given as to why exactly the lens won't be making it to the USA, some speculate that it has to do with the US's slower-than-expected adoption of mirrorless systems.
Whatever the reasons may be, if you're stateside, you own an EOS M, and all of the aforementioned features sound appealing, you don't have to give up hope entirely. The $400 lens — which is expected to arrive on store shelves sometime by the end of the month — is already available for preorder from some Canadian retailers who will be more than happy to ship it to you in the US of A.
(via Reddit)