Unconventional Studio Portraits of Dogs
When dog owners take their pets to a photography for studio, they're probably hoping for a series of portraits that make their little friend look "nice." That's most likely not the word that'll come to mind when you look at photographer Pablo Axpe's dog portraits in his project CANIO.

The series was created for the Barcelona, Spain-based Axpe's graduation project
at IDEP university
. Rather than capture the dogs that focus on their faces, Axpe decided to focus on their form.
Most of the photographs have a touch of quirkiness. One (shown above) shows a dog that looks more like a mop lying on the floor. Another shows one its open mouth dwarfing the rest of its face:
A few of the shots feature dogs standing up on their hind legs: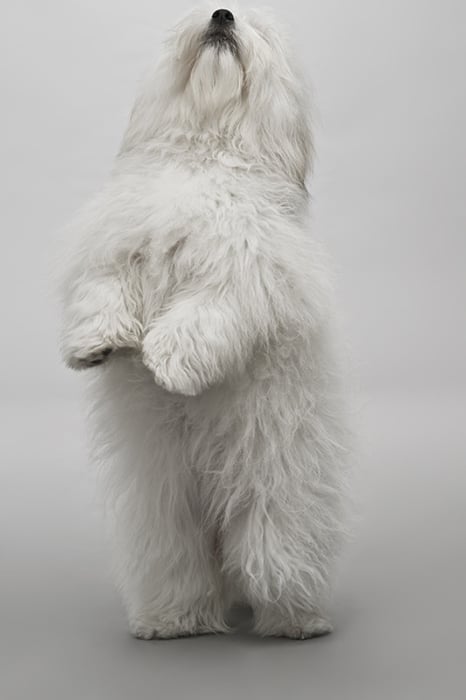 Others focus on neatly groomed "hair":
Finally, here's one of the more normal portraits in the project:
This project reminds us a lot of photographer Carli Davidson's funny portraits of dogs shaking water off their bodies. You should definitely give that project a look if you enjoyed this one.
You can find more photographs from the series over on Axpe's website.
---
Image credits: Photographs by Pablo Axpe