I'm Trying to Photograph Every Single Dog Breed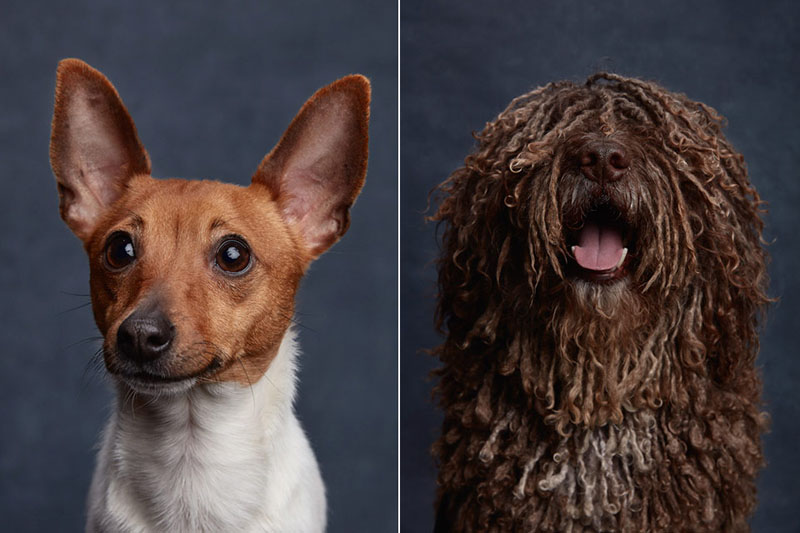 My name is Ty Foster, and I'm currently on a mission of shooting portraits of every single purebred dog breed. The project is called Canine Collective.

20 years ago, I walked into a local pet store in the center of my town and saw a massive poster on the wall titled "Dogs of The World". Floored at how many different types of dogs there were, I immediately asked the woman behind the counter if I could buy the poster, and it has hung in my childhood bedroom ever since.
Now, take a guess as to how many breeds of dogs there are. Answer: there are roughly 340 different breeds of dogs, and 188 of those are recognized by the American Kennel Club (AKC) as purebred dog pedigrees in the United States.
To this day, I am still amazed at all the different breeds and their unique personalities. Dogs bred with purposeful physical characteristics and the wide variety of benefits they provide to their human counterparts. Just to list some of the roles; hunting, herding, attack, military, police, red cross, search and rescue, airport security, drug detection, cancer detection, therapy and assistance.
For the past few years, I've had this personal project in the back of my mind: to photograph all the breeds recognized by the AKC. A few months back, I decided to email them to see if I could set up a studio at a dog show.
The goal was simple: to photograph the dog in a consistent manner in order to really showcase the specific traits and attributes attained only through years of intentional breeding. A few months ago I was presented with an opportunity to jump on this project and I am now 77 dogs closer to completing the project.
The Setup
I use a simple 3-light setup. There's a 74-inch Elinchrom Octabank to camera left. A gridded strip box boomed over the background, pointing straight down and a deep Rotalux to camera right as a slight fill.
For the portraits, the Octabank was turned off, and the Rotalux with a B1 (less cords is always a good idea when working with animals) was brought closer to camera center.
Pretty simple, and it made it easy to get the dogs in and out of studio as efficiently as possible. Everything was shot with a 5DS right to a laptop.
The Photos
Here are some more of the portraits I've shot so far:
The first 77 dogs of the Canine Collective can be viewed in this gallery on my website, where you can also follow along to see the rest of the 111 as they're added.
---
About the author: Ty Foster is an internationally recognized animal photographer based in Connecticut. You can find more of his work on his website and Instagram.