Eye-Popping Photographs of the National Pyrotechnic Festival in Mexico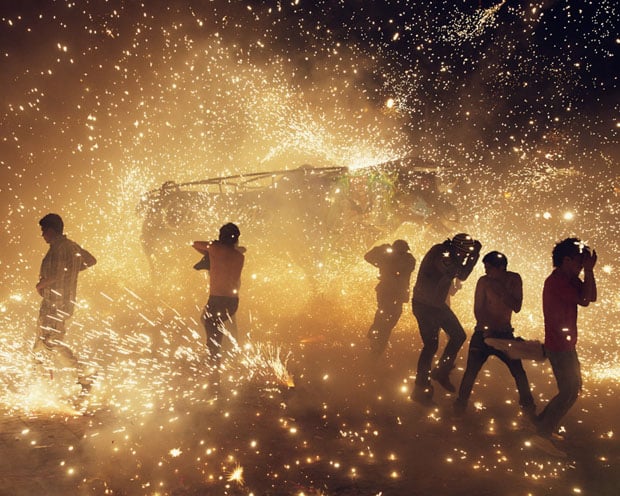 The municipality of Tultepec in Mexico produces about half of all of the country's fireworks. Every year, more than 100,000 people flock to the area for a nine day event called the National Pyrotechnic Festival. There are activities common to a fair (e.g. food, music, dancing), but the biggest reason people attend is to experience the dazzling firework displays.
Photographer Thomas Prior traveled from New York to attend one of these festivals, and ended up capturing a collection of beautiful photographs showing people partying from within explosions.

One of the main events is a contest involving "castillos," or large flammable frames that hold up collections of fireworks. Once the fireworks are lit, the frame is often set into motion, and ends up burning for around twenty or thirty minutes.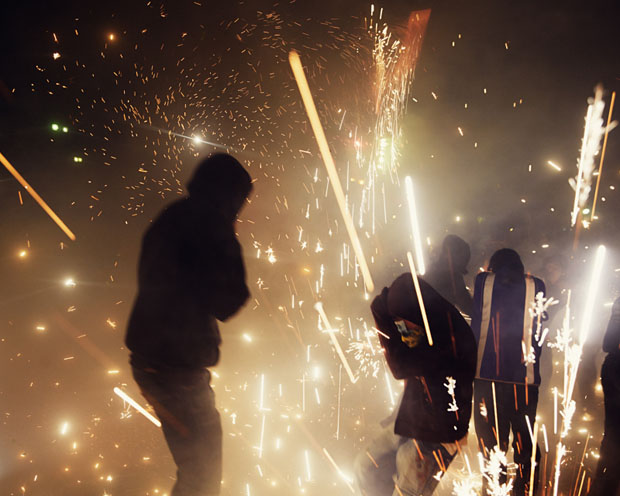 Another of the main events is called the "pamplonas," or the running of the bulls. Over 250 "toritos," or bull-shaped frames loaded with as many as 4,000 fireworks, are pushed through the streets. The fireworks are set off over a course of five or six hours until the bulls arrive at a large plaza in the town.
The festival attendees often enjoy getting up close and personal with the fireworks, stepping into the chaos as the sparklers and tiny explosions go off around them: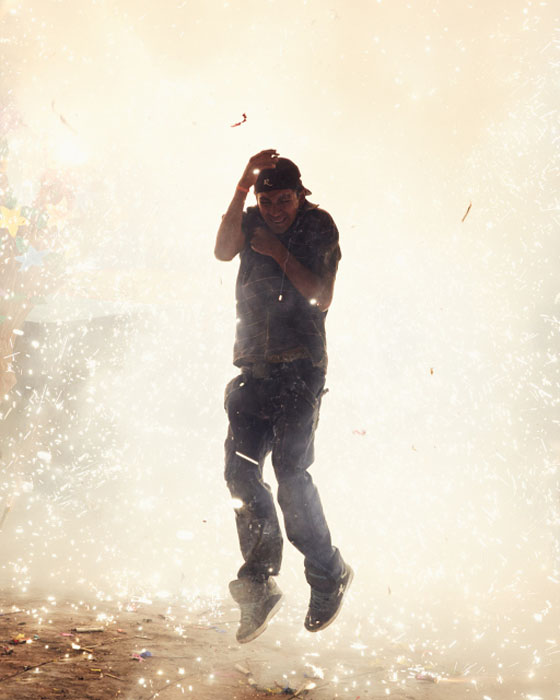 You can find more of Prior's photographs from the event in this gallery on his website.
Tultepec by Thomas Prior (via Visual News)
---
Image credits: Photographs by Thomas Prior and used with permission