Upcoming PS4 Game 'Outlast' Pits Digital Camera Against Zombies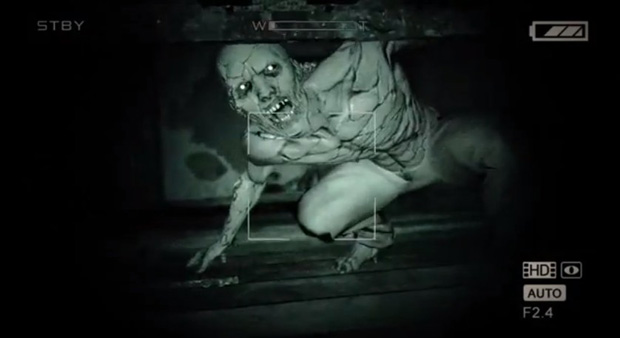 Here's yet another reason why it's a bad idea to think reporters outfitted with cameras can replace actual photojournalists — the reporters apparently are dumb enough to wander into an abandoned insane asylum full of zombies.
(The first thing a real photojournalist would do, of course is ask "Do I get paid mileage?" before refusing to take the gig.)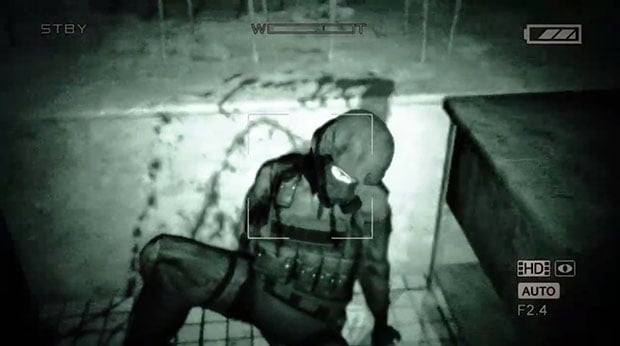 At least that's the premise of an upcoming video game, "Outlast," which casts the player as a reporter armed only with a digital camera against legions of undead lunatics. Or something like that. Developer Red Barrels merely specifies that "what he discovers walks a terrifying line being science and religion, nature and something else entirely"
The camera not only documents the carnage but becomes an indispensable tool for seeing in the dark, thanks to a handy infrared mode. It also means that besides fighting off waves of bloodthirsty undead, the player has to worry about battery life.
Of course, the sad part is that even if you survive all the maniac fiends and solve the central puzzle, you still get fired at the end. (Rimshot!)
Here's hoping the game is a success, so we can look forward to the development of other camera-centric games. How about "Wedding Photographer — Attack of Bridezilla!" Or "Copyright Raiders — Search for the Stolen JPEG"?
(via Joystiq)