Photographer Seeks to Match All Pantone Colors to Real World Things
The Pantone Color Matching System is a standardized way for printers to make sure that they're all using the same color without having to constantly get in touch with one another. Each color is classified by name and number and given its own swatch for good measure.
In his new photo series The Pantone Project, photographer Paul Octavious is taking that system out of the world of swatches and into the world at large. His self-proclaimed mission is to "match all the Pantone colors to things I find in everyday life."
The project began three weeks ago with the photo above. Since then, Octavious has continued to add to the series by taking pictures of everything from a jogger in a green track suit (number 7726) to pink and purple confetti on the ground (numbers 214 and 14-1911):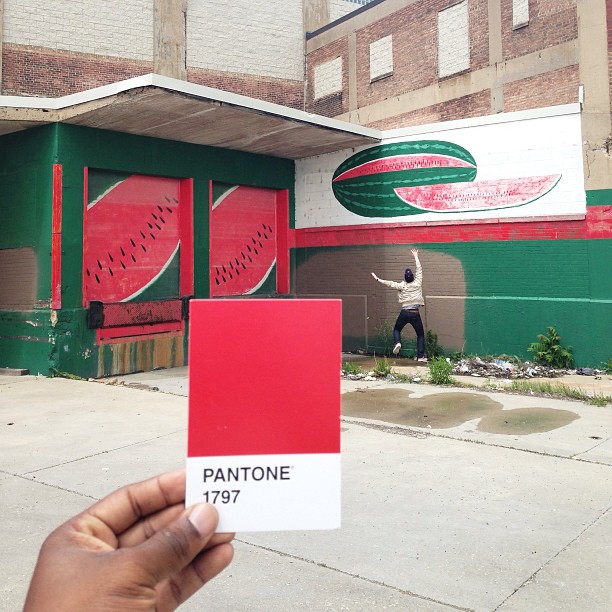 We've covered some of Octavious' work in the past, introducing you to the Birds of Aperture project last month and his well-known Lean With It photo series a couple of years back. To follow Octavious' progress on this project as he continues to find more Pantone colors in the real world, head over to his Instagram by clicking here.
(via Laughing Squid)
---
Image credits: Photographs by Paul Octavious and used with permission.