Photos of San Francisco in 1951, Snapped Through a Navy Submarine Periscope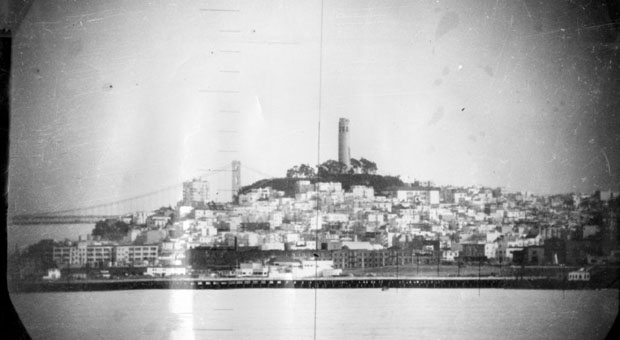 In 1951, a diesel-powered US Navy submarine called the U.S.S. Catfish passed under the Golden Gate Bridge and did a short tour of San Francisco Bay. While there, the crew decided to snap some photographs of San Francisco… through its periscope.


The photographs were recently rediscovered by Bill Van Niekerken, the library director at the San Francisco Chronicle, in the newspaper's photo morgue. Writer Peter Hartlaub then gathered the photographs together and posted them to an online gallery.
The USS Catfish had been stationed in San Diego, but came up to Northern California on this occasion to pick up a couple of reservists for a training exercise. It spent roughly an hour traveling from a point five miles out from the Golden Gate Bridge to a berth at Treasure Island, snapping photos of sights along the way.
The photographs show the Golden Gate Bridge, the San Francisco skyline, and various well-known landmarks (the photograph above shows Coit Tower and the Bay Bridge). Oh — and all the photographs feature crosshairs: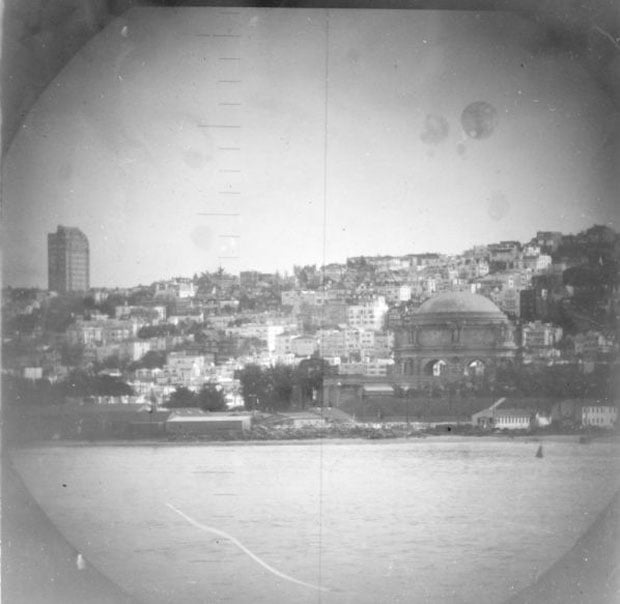 ---
Image credits: Photographs by the United States Navy