Photos Capture the Friendship Between a Little Girl and Her Cat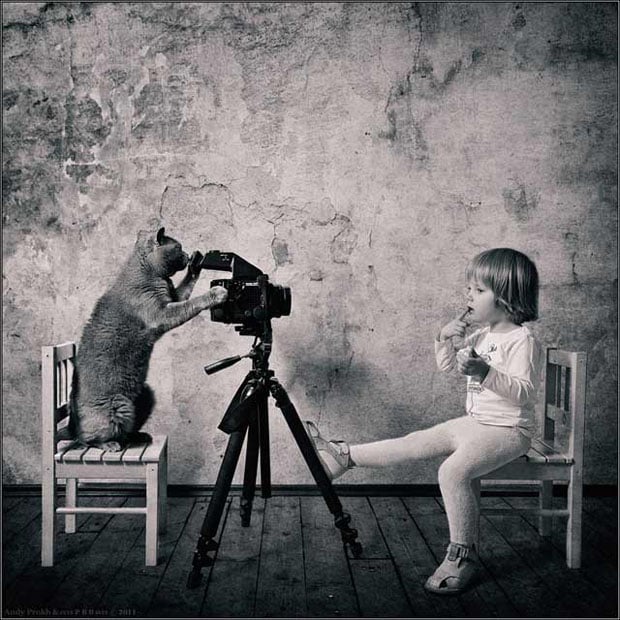 Andy Prokh of Saint Petersburg, Russia spends his days working as an economist, but its his passion for photography that has garnered him international attention on the Internet as of late. Prokh has been shooting photographs of his four year old daughter Catherine spending time with his six-year-old British shorthaired tomcat Lilu. The photographs capture the friendship the two family members have after having spent most of their lives together under one roof.

The photographs all have a similar grungy aesthetic, and although some of them clearly have a touch of Photoshop trickery, most of them rely on chance and capturing the right moment in which Lilu decides to "play along".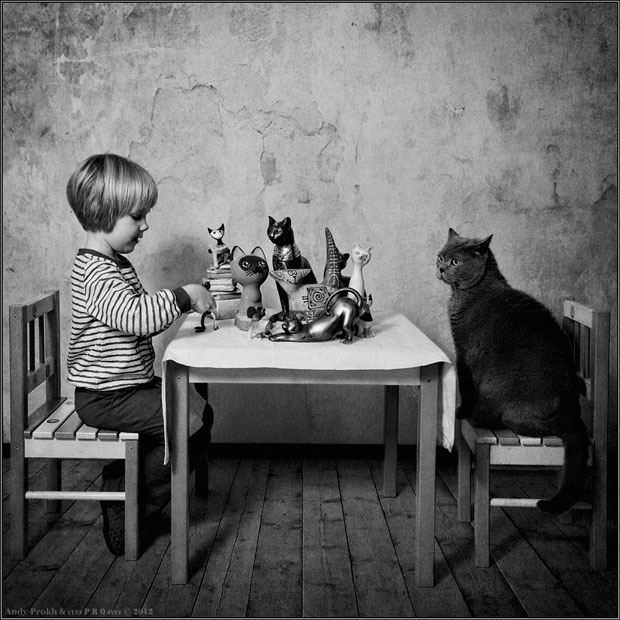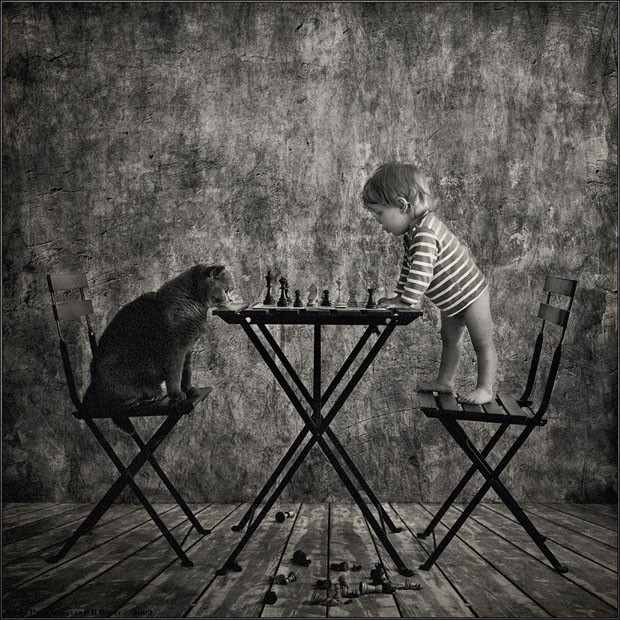 You can find more of Prohks' photographs over on his Photodom website. This series of photographs is untitled and uncategorized, but it is becoming known on the web as "Little Girl and Tomcat."
(via MetaFilter)
---
Image credits: Photographs by Andy Prokh and used with permission