Clone Photography Turns Ordinary Cat Owners Into Crazy Cat People
For her project "Crazy Cat Lovers," photographer Andréanne Lupien used clone photography to turn ordinary cat owners with one cat (or sometimes two or three) into crazy cat people with an army of cats swarming their homes.

The 23-year-old, Montréal-based photographer created the photographs by fixing her camera to a stop, capturing a portrait of the owner, and then shooting a bunch of photos of their cats as they moved around the area. By combining all of the photographs into a single image using Photoshop, Lupien ended up with photos showing clones of cats.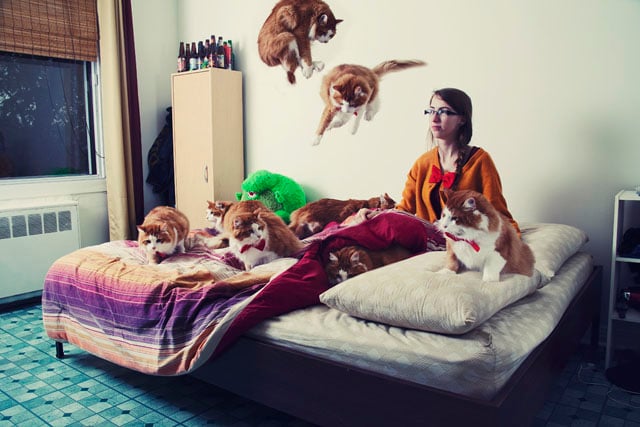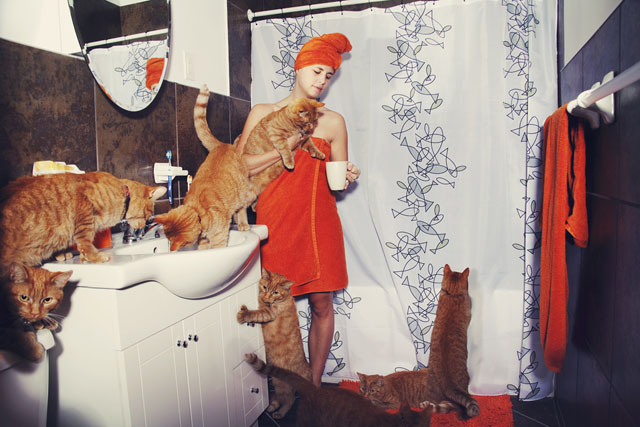 You can find larger versions of these photographs in the project's online gallery.
(via Andreanne Lupien via BoredPanda)
---
Image credits: Photographs by Andréanne Lupien and used with permission