Hear What It's Like to Serve as an Official White House Photographer
As a followup to our post earlier today about former White House photographer Eric Draper's work, here's an interesting and relevant 17-minute-long story that aired on NPR in January of this year. It's an interview with former presidential photographers Eric Draper and Robert McNeely, who photographed the presidencies of George W. Bush and Bill Clinton (respectively).

The photographers talk about everything from how they were hired to the most memorable images they were able to capture during their tenures.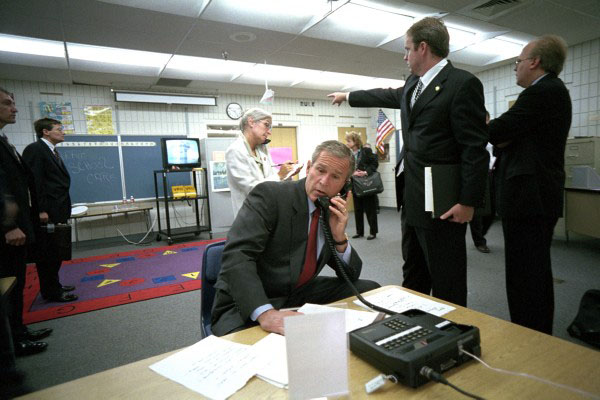 If you've been envious of current Chief White House photographer Pete Souza's job, you'll find Draper's career path interesting. He worked as an Associated Press news photographer covering presidential campaigns during George W. Bush's first campaign. After Bush became President-elect, Draper took a chance and asked Bush up front whether he could join the staff as the official White House photographer. Draper was hired a week later.
You can find some of Draper's and McNeely's White House photographs on their websites here and here.