Store Wages War Against 'Showrooming' by Charging a $5 'Just Looking' Fee
'Showrooming' is something that's having a big effect in the camera equipment industry and something that many brick-and-mortar retailers are trying to address. It's when consumers walk into a store not with the intention of actually purchasing a camera or lens, but instead to play around with them and evaluate them in person before making the actual purchase for a lower price online.
One store over in Brisbane, Australia has come up with a novel strategy (but not so consumer friendly) for combatting showrooming. To ensure that only customers looking to purchase products walk through their doors, the store is charging a $5 fee just to browse its wares.

The sign above was spotted by Reddit user BarrettFox outside a specialty food store. It states that the $5 fee will be deducted once goods are purchased so that actual customers won't incur any extra costs.
There has been a high volume of people who use this store as a reference and then purchase goods elsewhere […] This policy is in line with many other clothing, shoe and electronic stores who are also facing the same issue.
We have yet to hear of a single camera shop that has a similar policy (let us know if you know of one), and we have a feeling that implementing such a fee would likely not go over very well with photographers.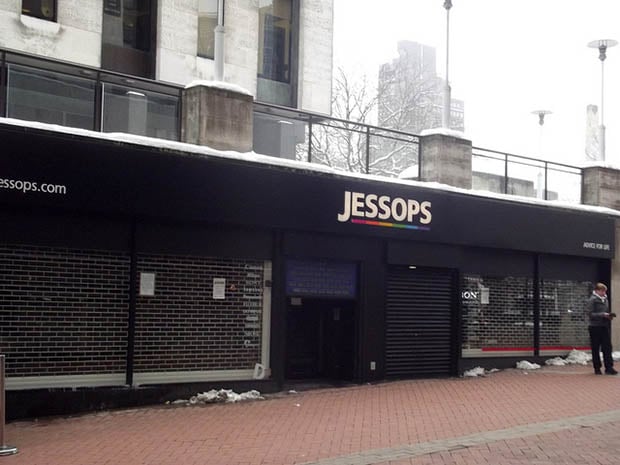 Matt Brownell over at Daily Finance writes that it's "the most misguided strategy we've seen for dealing with showrooming," saying:
While it's undoubtedly frustrating to have people use your store as a showroom just so they can buy the same goods online, imposing a cover charge is hardly the ideal solution. The goal of any retailer should be to impress customers with competitive pricing and great customer service — not treat their customers with suspicion and hostility from the moment they walk in the door.

That approach won't just keep the showroomers away, either — it's inevitably going to turn off a lot of potential customers who had no intention of showrooming, but aren't about to step into a store that forces them to pay an entrance fee if they don't find anything they like.
Larger retailers such as Best Buy and Target have begun going the "competitive pricing" route by offering price matching with online retailers.
Brownell also notes that at least one shoe store has tried charging a $20 "fitting fee." What would the equivalent for a camera shop be? Charging customers per actuation shot on the demo camera models?
(via Reddit via Consumerist)
---
Image credit: Sign photo by BarrettFox and used with permission, Jessops – Cherry Street, Birmingham by ell brown