Lumio LED Lamp Folds Into a Book and Can Light Photo Shoots On the Go
Lumio is an innovative new LED light idea that has been making quite a splash over on Kickstarter. Conceived by San Francisco-based industrial designer Max Gunawan, the lamp has raised nearly half a million dollars from nearly 5,000 backers over on Kickstarter — after an initial goal of just $60,000. It's a lamp that's inspired by the design of a book: open the cover and the light turns on, close it and it shuts off.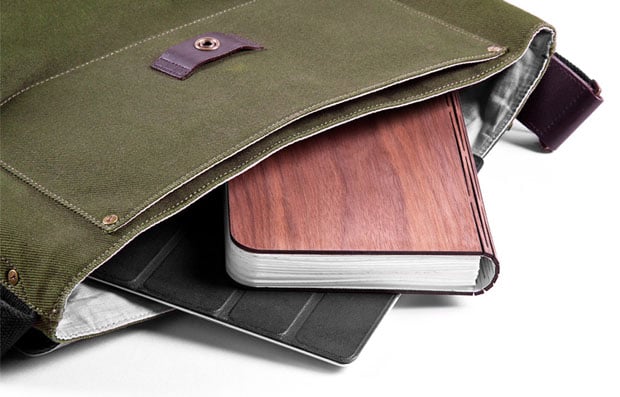 The design allows it to be compact and go wherever a book can go (it collapses into a book that's roughly 1-inch thick). It can serve as an at-home light source, but Gunawan tells us that the device holds exciting potential for photography lighting as well.
In addition to being portable, the light is extremely easy to use and simple to adjust. Basically, all you need to do to increase illumination is open the book to a wider angle.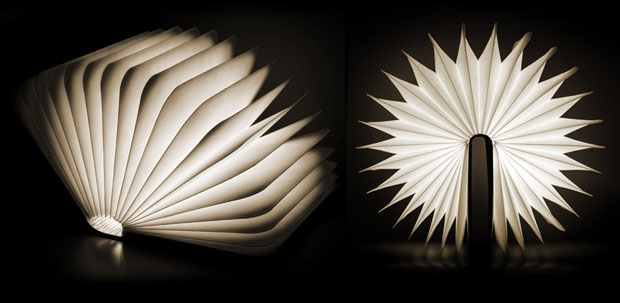 The accordion-style interior is made of durable and water-resistant Tyvek, and strong magnets are installed in the covers to make it attachable to various surfaces.
The Lumio is cordless, and provides 8 hours of continuous lighting with an internal rechargeable lithium ion battery. It contains long lasting LED modules that emit 500 lumen, which is slightly more intense than a 40 watt lightbulb.
Here's a video that discusses shows various ideas for ways the Lumio can be used:
You can learn more about the Lumio over on its website. There are also a handful of days left in its Kickstarter campaign, through which a $95 contribution will preorder you a Lumio unit.