'Big Brother' Program Exposes Orphans to the Joy of Photography in Malaysia
If you're ever in Malaysia and notice a large group of children walking around with fancy DSLR cameras, you might be looking at a special new 'Big Brother/Big Sister' program called The World Through Our Eyes. The program is designed to bring joy and healthy relationships to the lives of orphans and underprivileged children by opening their eyes to the joys of photography.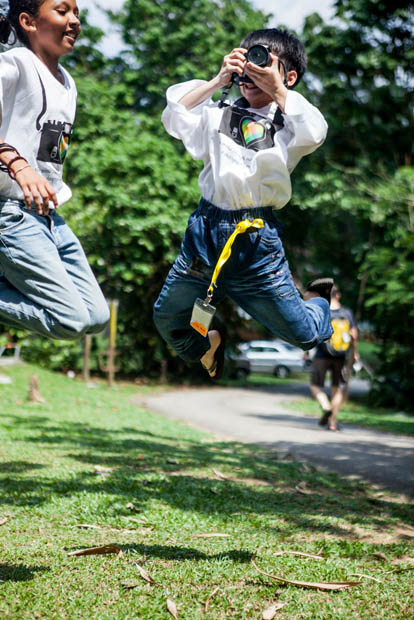 Photographer and tam member Cheng Huat tells us that they recently gathered a group of around 80 children to go on a photography excursion.
The children are give the opportunity to learn photography using a DSLR, and each child is given one-on-one mentoring by at least one photographer.
These photo outings are geared to give the kids a new creative approach to life, and help instill positive reinforcements, encouragement, and support (as most big bro/big sis programs are designed to do).
The outings so far have been to the Forest Research Institute of Malaysia. After some instructional time with photographers who lectured on things like wildlife and portrait photography, the participants went on a guided nature walk, during which they had the opportunity to learn and practice the basis of photography.
You can find "best of" selections of photos made by the kids here and here. Here's a small selection:
The organization is currently trying to drum up support so that it can regularly offer this program. You can learn more about it through its Facebook page here.