Wet Plate Collodion Photography from a First-Person Point of View
Here's a video that may be very interesting to you if you've never tried your hand at creating a tintype with wet plate collodion photography. Oklahoma City-based photographer Mark Zimmerman recently strapped a GoPro Hero 3 to his head and went through the entire process of creating a wet-plate photo on aluminum, from flowing the collodion in the beginning, through exposing it using his large format camera, and ending with a finished tintype photo of a camera.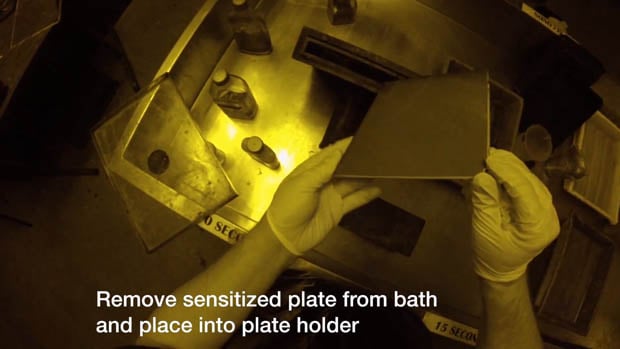 Here's a scan of the resulting 6.5×8.5-inch plate Zimmerman created in the video:
You can find more of Zimmerman's tintype photos over on his website. Here's a collection of collodion portraits.
---
Image credits: Video and photos by Mark Zimmerman and used with permission