War Journalist: A 1/6-Scale Action Figure of a Conflict Photographer
Behold, the coolest photography-related toy we've seen so far this year: War Journalist: Battlefield Hero. It's a 1/6-scale Toymaster-brand action figure that lets kids play make believe with their very own conflict photographer!
The highly detailed plastic figure comes in a box set with all kinds of goodies.
There's a solid DSLR camera kit with a body, three lenses, lens hoods, and a camera bag: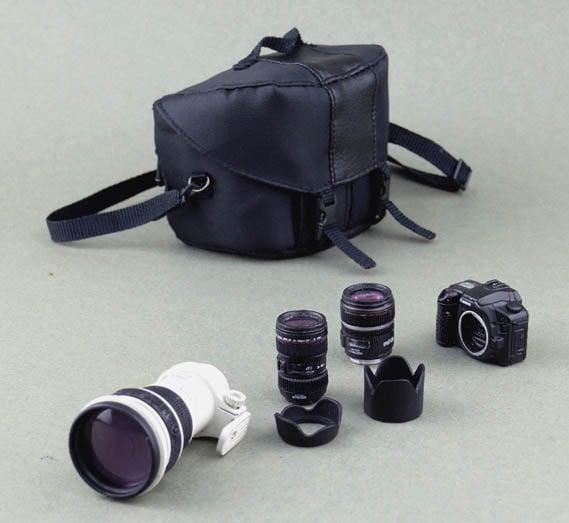 The camera bag isn't just for show — it can actually be used to snugly and safely store the kit!
There are also various outfits (e.g. sweater, shirt, vests, pants, boots, sunglasses, bracelets) that allow the photographer to shoot in various environments:
Once photographs are captured, they can be sent off to photo editors using the photographer's (presumably Internet-connected) laptop:
The action figure is very flexible, and can be frozen in various poses that are fitting for a conflict photographer of this caliber: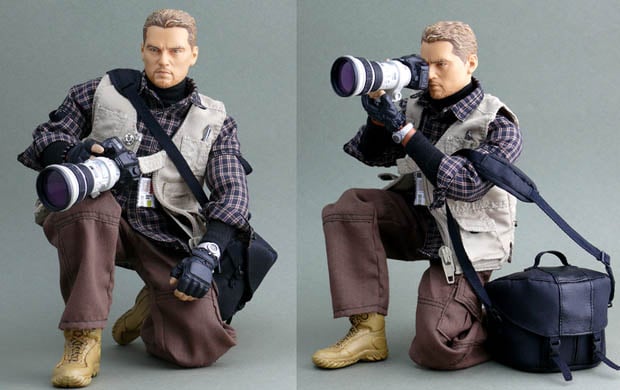 In addition to basic gear and clothing items, the set also includes all kinds of detailed accessories, including a press pass, a pen and notebook, a cell phone, a Bluetooth headset, and a water bottle.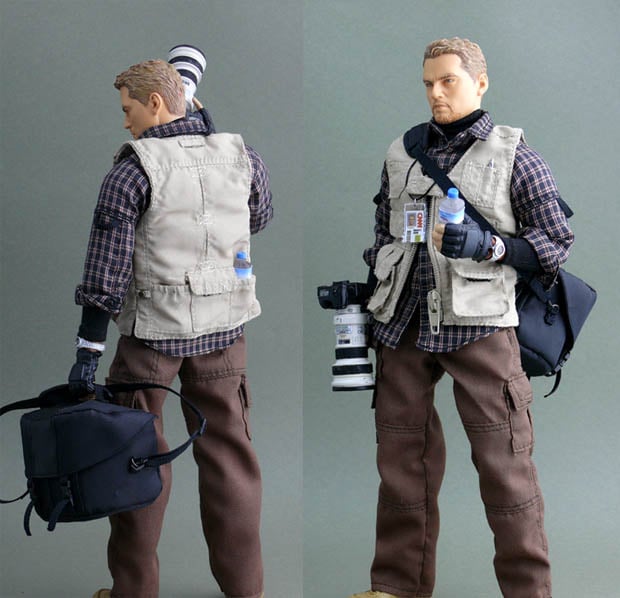 Want one of these action figures for yourself? The box kits can be found over on eBay (search for "toymaster war journalist") for around $100. People are also selling the miniature camera kits by themselves for around $20.
---
Update: As many of you have pointed out in the comments and on Facebook, the dude looks strikingly similar to Leonardo DiCaprio.