Nikon to Announce Two New Mirrorless Cameras at CES 2013: The J3 and S1
The mirrorless camera market has been bustling with activity as of late. Rumors have already begun circulating that Canon will be releasing a viewfinder-equipped EOS-M sometime in 2013, Polaroid is working on a Nikon J2 lookalike, and CES is just around the corner, which means many camera makers will be taking the wraps off upgrades to their mirrorless lines.
The latest word from the world of Nikon is still a bit surprising, though: Nikon Rumors is reporting that the camera giant is going to add not one, but two new mirrorless cameras to its Nikon 1 line at CES 2013.

Earlier this year we reported that
Nikon was ranked fourth of the five major companies
currently duking it out in the mirrorless ring, barely besting Canon who has only one mirrorless offering to begin with. Perhaps the two new cameras — a J3 replacement for the J2 and a brand new, entry-level S1 — are Nikon's way of trying to move on up that list.
From the little we know, it looks like the J3 will be only a marginal improvement on the current J2, which makes sense given that the latter was released just 4 short months ago.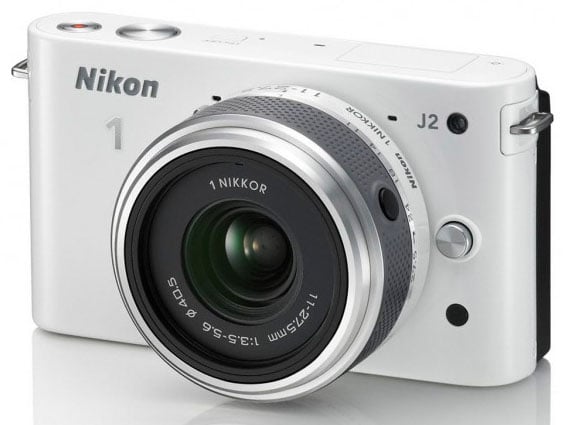 The S1, however, is bringing something entirely new to the Nikon 1 system. In addition to adding another letter (S will be the new entry level, followed by J and then V), we can only assume the S is Nikon's attempt to make the mirrorless market accessible to everyone. Details are thin, but the S1 is rumored to come equipped with a 10MP sensor and the most basic specs — simple and cheap.
Be sure to stick around over the next couple of weeks, because as CES draws near more specs, photos and info are bound to leak.