Instagram Updates iOS App with Sleeker Look, Faster Speed, and New Filter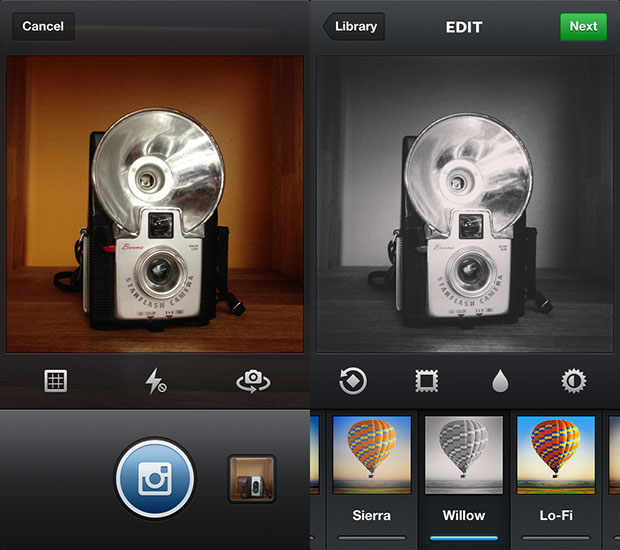 Instagram officially ended Twitter's ability to display embedded Instagram photos this past weekend. Twitter users aren't pleased, but Instagram is now trying to divert their attention away from what they no longer have to what they do. The company announced a major update to the iOS version of the app today, which includes a sleeker look, faster speed, and a brand new filter for Instagrammers to play with.


Version 3.2 features a new Instagram-branded shutter button, a small preview of your most recent photo, a new Camera Roll image selector for iPhone 5 users (taking advantage of the larger screen), a new grid guide for live photos, and enhancements to the app's speed and reliability.
There's a new filter that's being rolled out to both iOS and Android versions. Called "Willow," it's a monochrome filter with "subtle purple tones and a translucent glowing white border." The company recommends the filter for portrait, still life, and architecture photographs.
The tilt-shift feature has been overhauled to increase the quality and accuracy of the blur, resulting in a more realistic simulation of what a tilt-shift lens would do.
If you're annoyed with the fact that filtered Instagram photos are being saved to your main camera roll, the update makes it so the app saves images to its own dedicated album called "Instagram."
Other improvements in the update include a redesigned newsfeed with larger photos, a new welcome screen, and infinite scroll on user profiles.
---
P.S. As we reported this past weekend, Twitter appears to have a set of monochrome filters on the way as well.