Photographs of Clothing and Accessories Frozen in Large Blocks of Ice
Fashion company Pierre Cardin did a marketing campaign earlier this year that revolved around the slogan: "Simply Cool." It enlisted the help of Brazilian art director Cláudia Xavier and luxury still life photographer Norimich Inoguchi for a series of advertising photographs. The creatives decided to convey that "it's cool to wear Pierre Cardin" in a very literal way: they photographed various clothing items and accessories frozen into large blocks of ice.

It took 3-4 days to freeze each item in blocks of ice weighing roughly 300 pounds. The blocks were created using special machines that constantly circulated water around the blocks as they formed, in order to remove any impurities in the water and imperfections in the ice.
The blocks are then brought into the studio, where they're carved into cubes and then either smoothed out or distressed.
Check out this 5-minute behind-the-scenes video for a look at how the project was done:
Here are some more photographs that resulted from the shoots: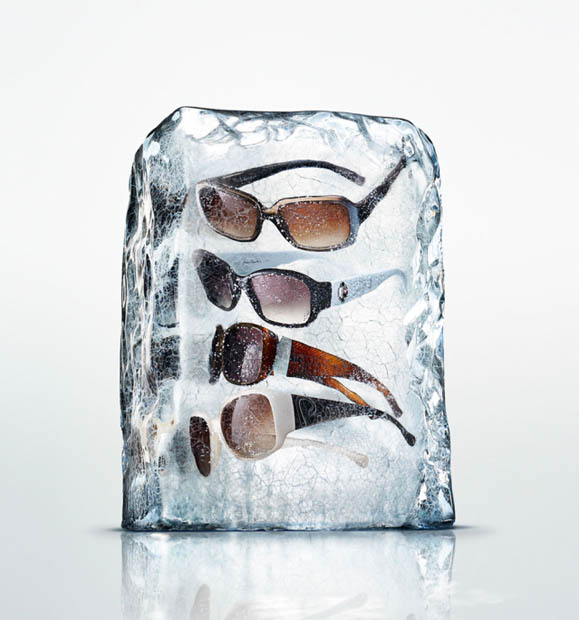 You can find ad images showing how the photos were used in the marketing campaign over on Xavier's Behance page.
(via ISO 1200)