Olympus Patent Shows a Lensbaby-style Selective-Focus Lens
Watch out Lensbaby. A recently published Olympus patent (No. 2012-199834) suggests that the Japanese camera company may be developing a selective-focus tilt lens of its own. The patent describes a technique for compensating for the "color shift" and image degradation that occur when using a tilt lens.

The illustrations seen in the patent (shown above) look strikingly similar to a product already on the market: the Lensbaby Composer:
Here are some sample photographs captured with this kind of lens: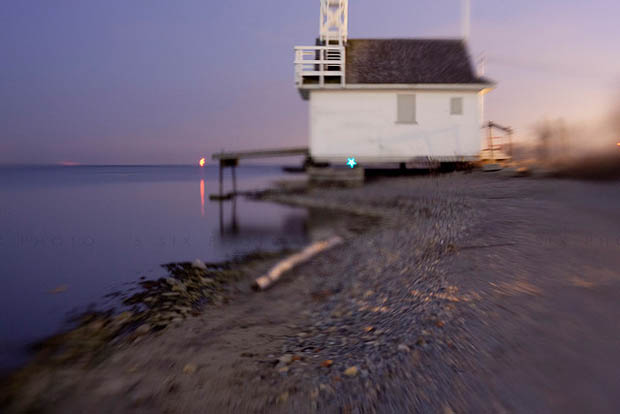 If camera companies do begin offering Lensbaby-style toy lenses for their cameras, they would have the advantage of being able to design the lenses specifically for their camera bodies. Lensbaby lenses are completely manual, and don't communicate with the cameras they're mounted on at all.
The inclusion of autofocus and/or aperture control in simple tilt lenses would be a nice upgrade. Perhaps the user would choose the general selective-focus look, and the camera would do the fine-tuning.
Olympus appears to be quite enthusiastic about the idea of unusual lenses as of late. Just last month it launched a 15mm lens that doubles as a camera body cap. That lens actually shoots pretty decent photographs, given that it only costs $60.
(via Egami via Photo Rumors)
---
Image credit: Lensbaby Composer + D300 by John Biehler, composer 003 by John Biehler, Cherry Beach with Lensbaby Composer by 5 Six Photo