Add a DIY Umbrella Holder to Your Tripod to Keep Gear Dry in the Rain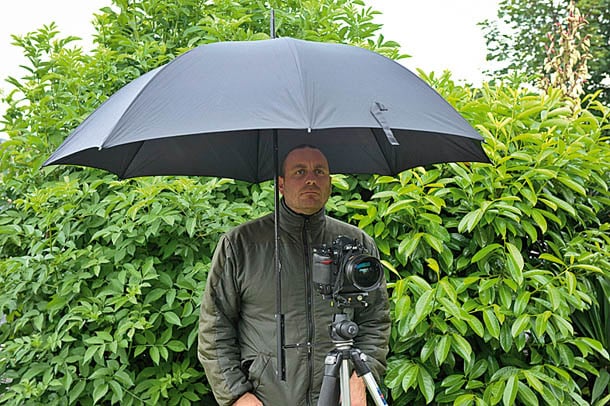 If you find yourself regularly shooting in the rain and in need of a better way to keep yourself and your gear dry, check out the tripod-mounted umbrella holder seen in the photo above. It keeps an umbrella fixed directly above you and your camera, allowing you give your full attention to photo-making. A quick trip to the hardware store will get you the ingredients you'll need: a few brackets, a pipe to serve as the holder, and some nuts and bolts. Most of the components come together quite easily, but you'll need some way to cut sections off your pipe.
Attaching an umbrella to your tripod can introduce some undesirable movement if there's a lot of wind, but weighing down the tripod and keeping your hands on your camera can help keep it stable. To get started, head on over to Digital Camera World for the step-by-step tutorial.
Stay Dry with a Hands-free Umbrella Holder for Your Tripod [Digital Camera World via Reddit]