Shooting Photos of Ballet Dancers on the Streets of Bratislava
Photographer Benjamin Von Wong recently traveled to the city of Bratislava (the capital and largest city of Slovakia) to photograph ballet dancer Ana Beschia and a number of dancers from National Slovak Theater. Using mostly natural ambient light, Von Wong captured the dancers leaping, dancing, and posing in various locations around town.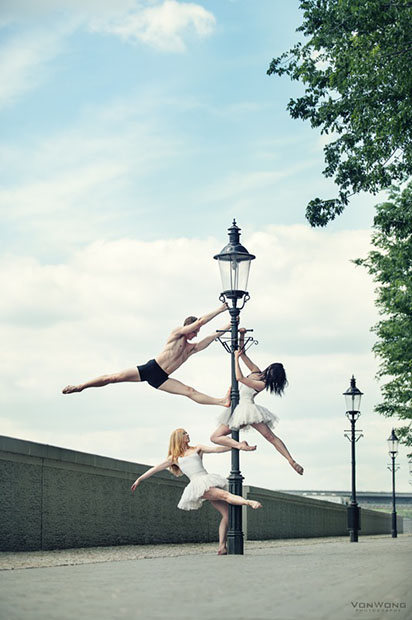 What's great about this project is that there's a behind-the-scenes video showing how the images came together:
Von Wong writes,
One thing I've noticed is that a random ballerina in a public location can make for some amazing imagery such as those created by the ballerina project. That being said though, I've always been more of an epic-large scale shooter so I wanted to challenge myself to create something similar… with more dancers.

While planning this photoshoot with Ana, we wanted to keep the looks very simple and classical for the outdoor half of our photoshoot. Guys in leggings, girls in tutus with slight variations but still in the very recognizable white elegance of a ballerina. By keeping a classic look in a historically rich environment, we were certain that we could come up with some striking imagery.
You can find more commentary and behind-the-scenes details over on Von Wong's blog.
How to shoot professional ballerinas on the streets of the National Slovak Theater [Von Wong Photography]
---
Image credits: Photographs by Benjamin Von Wong and used with permission