Flickr Gives Its Android App a Refresh with New UI and Features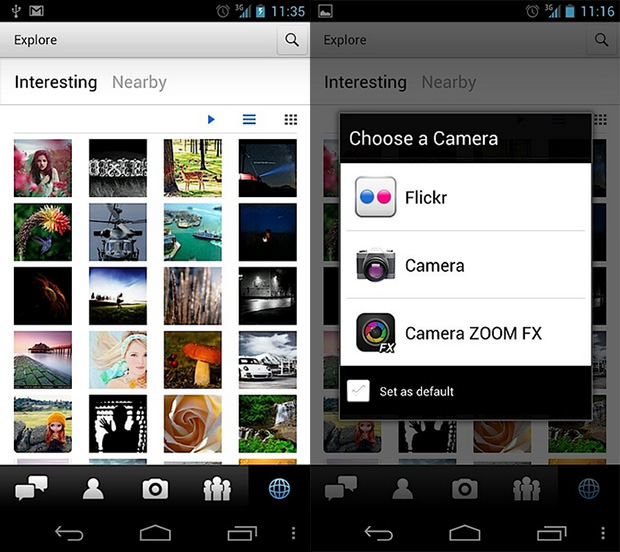 Flickr's Android app is almost one year old now, and the service is getting it ready for its birthday by pushing out an update with a fresh UI and new features. Version 1.5 introduces a new navigation menu, new explore features, metadata editing, new camera options, and more.

The new navigation menu is a simple tab bar at the bottom that takes you to notifications, profile, camera, upload, and explore. Pressing the camera tab now gives you the option of selecting different photo sources or camera apps that you'd like to upload from or snap pictures with.
A new pull-down-to-refresh feature throughout the app makes loading the most recent content a breeze. Various aspects of search have also been improved in the new update, allowing you to find and discover photographs more efficiently and with better results.
Photographers will also be able to edit the EXIF data embedded in their photos. Useful for both adding in details (great for film shooters) and stripping them out (perhaps for privacy reasons).
To start playing around with the new app, head on over to Google Play and download it.