Frankenlens: A Polaroid Fused with a Micro Four Thirds Camera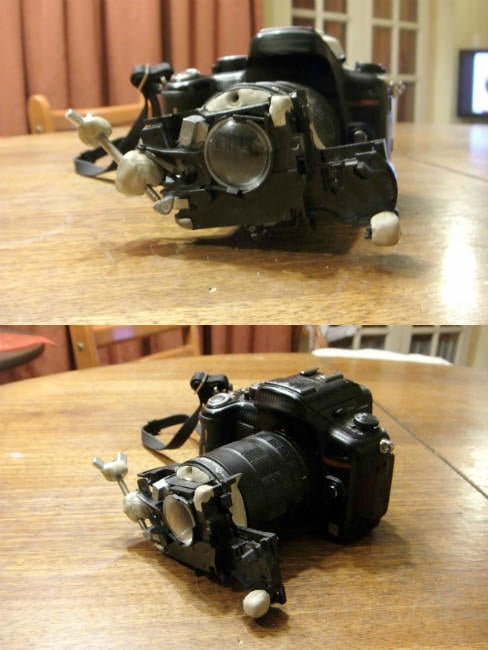 Here's an interesting project that photographer Gabriel Verdugo Soto put together this last weekend by slapping together an old polaroid lens/aperture mechanism and a micro four thirds camera. In order to keep the lens in focus, he measured the distance from the lens to the polaroid paper in the orignal camera and used macro tubes to ensure the same distance was maintained between the lens and the sensor. The whole thing was then attached to a 52mm ring, and held together using that white epoxy clay you see in the pictures.
Here are some samples taken using the aptly named frankenlens:
Another cool aspects of the frankenlens is the ability to create a "ghosting effect." The 52mm ring mentioned before has a small hole above the diaphragm; leaving this hole uncovered lets a small amount light in and creates an interesting effect, which you can see in the samples below. Cover the hole, and the ghosting effect disappears.
If you wanna learn more about the frankenlens — or maybe put your own together — be sure to head over to the original article on Mr. Verdugo Soto's website. There are more pictures and details there that are well worth checking out.
---
Image credits: Photographs by Gabriel Verdugo Soto and used with permission