PhotoBeamer Makes Sharing Photos With Any Web Connected Display a Breeze
Last weekend we mentioned that the Bump app had just added browser integration, allowing you to transfer photos from your mobile device to your computer by simply "bumping" the space bar. And now another sharing app called PhotoBeamer has crossed our virtual desk that does something a little bit different, but does it just as well.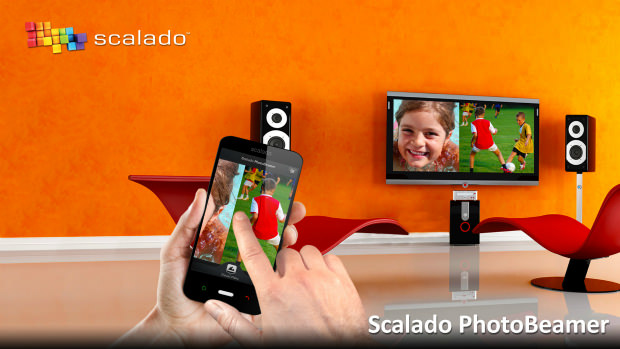 Unlike the Bump app it won't let you transfer photos; instead, for 99 cents, PhotoBeamer allows you to broadcast the Camera Roll on your iPhone, iPod Touch or iPad to any web connected display in sight. Just open the app, log onto the photobeamer website using the browser on your web connected device, click on the first photo you'd like to broadcast, and point your iOS device at the QR code on the screen. After that the app does all of the heavy technical lifting, all you have to do is scroll along.
For more information watch the video below, head over to Scalado's website or check out the app in the iTunes store.
(via Engadget)