Post-Apocalyptic Zombie Slaying Family Photographs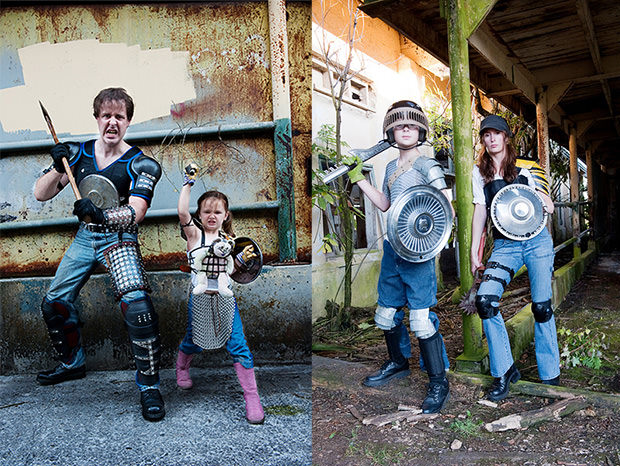 Photographer Jessica Bjorn was recently hired by the Owen family to shoot some post-apocalyptic zombie slaying family portraits. The husband makes and sells chainmail armor and costumes through his Etsy store ChainCrafts, and made all the costumes seen in these photos using things such as hubcaps, soda tabs, and a railroad crossing sign.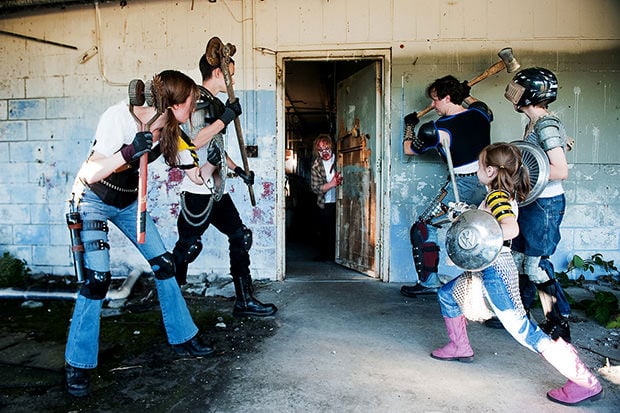 If you haven't seen them already, be sure to also check out these zombie attack engagement photos that we shared recently.
---
Image credits: Photographs by Jessica Bjorn and used with permission