Photo Sharing App Color to Relaunch with Deep Facebook Integration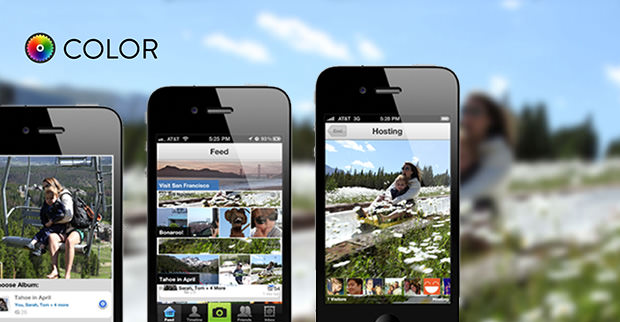 Color — the much-hyped but largely ignored photo sharing app — is back, and this time it's built entirely around Facebook. One of the main reasons for the app's failure the first time around was the fact that the photo sharing relied on proximity, a huge problem for new users when no one around is using it. Now, founder Bill Nguyen is trying to avoid the "ghost town" problem by harnessing the power of Facebook's social graph.

The proximity-based photo sharing feature that attracted so much buzz will still be present in the app, but a new feature called "Visit" will help liven things up. When browsing any of your friends' photos, you can choose to "Visit" with that friend. If they accept the request, their camera will turn on and you'll be able to watch a live video stream. A link to the stream is also published to Facebook, allowing other friends to join in and watch the broadcast.
The app currently in an invite-only testing phase, but you can request an invite over on the Color website.
Color (via TechCrunch)