Give Your Room a Beautiful Skyline View Using an Ordinary Printer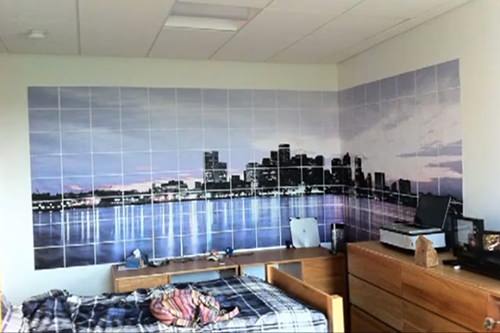 After moving into their new dorm room, Caleb Ungewitter and his roommate Kyle decided that their walls looked too empty, so they decided to decorate it with a photo. Not just any photo, mind you, but a gigantic do-it-yourself print of a beautiful city skyline. Using a free program called The Rasterbator, they converted the photograph into 152 separate frames, which they printed out themselves and attached to the wall in a grid.

The entire process took just 1.5 hours, and they created this time-lapse video condensing the process into three minutes:
If you want to try your hand at something similar, you can download the program for free. Be warned though — the ink (or toner) won't be cheap.
The Rasterbator (via Reddit)