268-Megapixel Photo of Night Sky Shot with a 1,700-LB Camera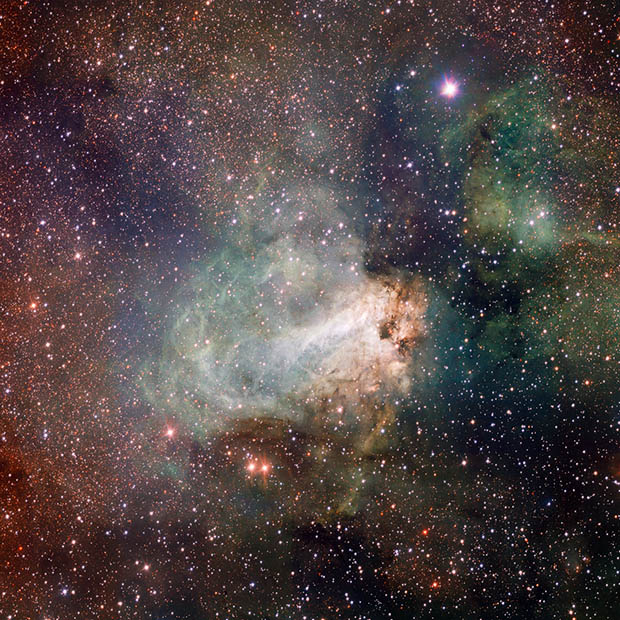 Amateur astronomy enthusiasts may be content with shooting the stars with a DSLR through a telescope, but what would a consortium of astronomy institutes use for photographing the night sky? The answer is the OmegaCam, a giant 1,700-lb camera found at the heart of the largest telescope designed for visible light surveying: the VST. It uses 32 separate CCD sensors that work together to form a giant 268-megapixel sensor, capturing 30 terabytes worth of photographs every year. The photograph seen above is the first released photo shot with this massive camera.
---
Update: We've posted some photographs of OmegaCAM here.