Crude Awakening by Jane Fulton Alt
Fine art photographer Jane Fulton Alt has made a series of images commenting on the effect of the Gulf oil spill on Americans. The photos, in her collection "Crude Awakening," are eerie and still portraits of swimmers and beach-goers drenched in oil. Some of her past work includes a chilling and intimate look at the devastation left behind by Hurricane Katrina in her book Look and Leave.
Also, like much of her work, Alt's portraits aim to make a  powerful statement. Alt says:
Living on the shores of Lake Michigan, I am acutely aware of the disastrous toll the oil spill in the Gulf of Mexico has taken on all forms of life, especially as our beaches opened to the 2010 swimming season. This environmental, social and economic catastrophe highlights a much larger problem that has inflicted untold suffering as we exploit the earth's resources worldwide.

We are all responsible for leading lives that create demand for unsustainable energy.
We are also all responsible for the solution and we must work together to protect the balance of life.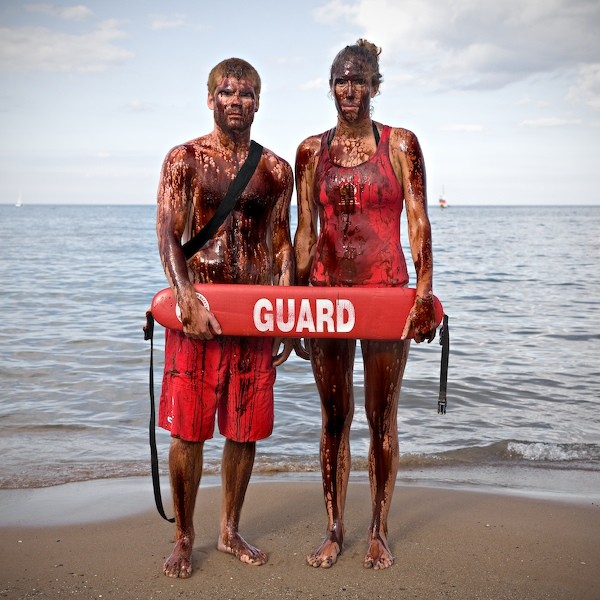 Here's a video with more of Alt's "Crude Awakening" series:
To view more of Jane Fulton Alt's work, visit her website.
---
Image Credit: All photos by Jane Fulton Alt and used with permission