Photographers Slam the Quality of Trump and Co-Defendants' Mug Shots
After Donald Trump had his momentous mug shot photo taken yesterday, a photographer has criticized the quality of booking photos coming out of Fulton County Jail.
Jake Olson from Columbus, Ohio is incensed by how bad the photos are telling the BBC that "There are so many cardinal rules of photography that they are just not following."
Olson says that the main problem is lighting, a battle photographers have been facing since the 19th century. He says the single overhead light gives a "garish sheen" to the subject's skin which gives them a deathlike pallor.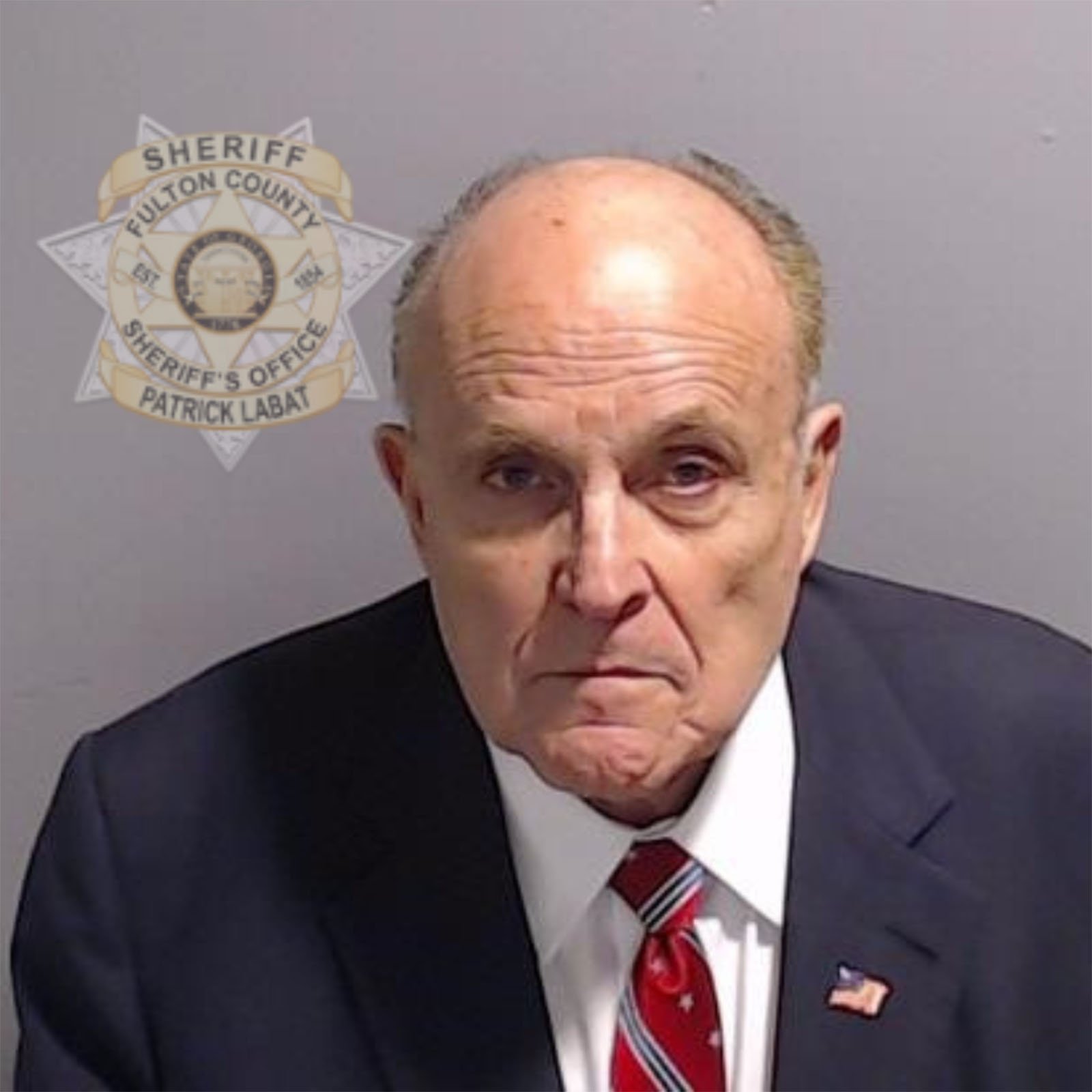 "They have this one interrogation-style light, you can see they all have that little highlight on their foreheads," adds Pittsburgh photographer and professor Ray Mantle. "They all don't look great, they all look tired."
Background and Pose
Olson also took issue with the grey background, the Fulton County Sheriff's Office watermark added to the photo, and the expressions on the faces of the accused.
"If I were to try to pose somebody in a way that looks like a bad mug shot I would tell them to do exactly what they're doing," Olson says."[The watermark] is a bit egregious, it takes up 40% of the top half of the frame!"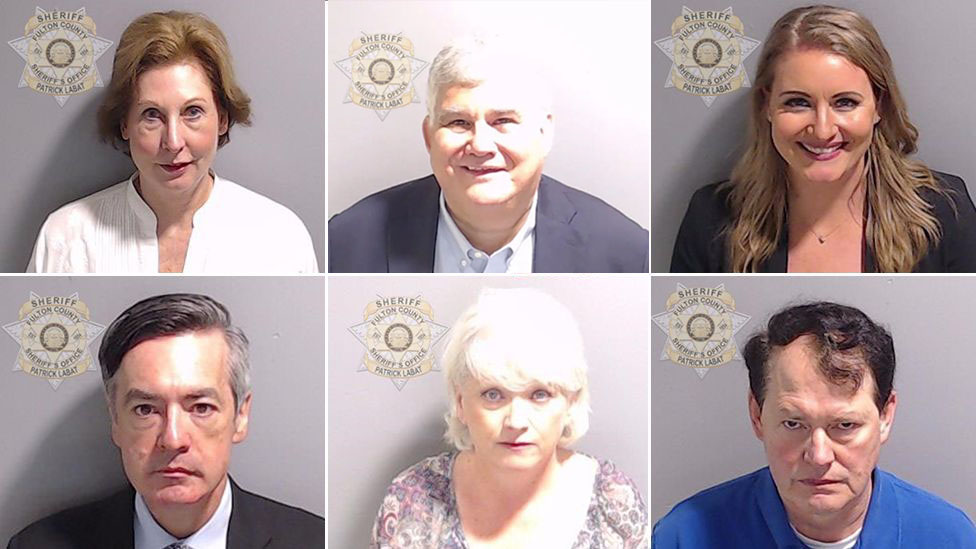 There is a variety of expressions etched on the faces of the 12 defendants who have so far had their mug shots taken. Lawyer Jenna Ellis is flashing a big smile, while the executive director of Black Voices for Trump Harrison Floyd squints defiantly into the lens.
Cooper Lawrence, a celebrity culture journalist, tells the BBC that pulling off a good mug shot is difficult to pull off.
"Don't smile. A smile will make it look too arrogant," Lawrence says. "You want to smirk like Lindsay Lohan and Paris Hilton do. A smirk says, 'Yes, this sucks, but I'm gonna be fine.'"
Trump
Trump's mug shot has been anticipated for weeks with Fulton County Sheriff Pat Labat indicating in advance that the President would be treated like everyone else who is processed.
https://t.co/MlIKklPSJT pic.twitter.com/Mcbf2xozsY

— Donald J. Trump (@realDonaldTrump) August 25, 2023
Trump seemingly rejoined Twitter (now called X) by posting his mug shot in a rallying call to his supporters.
---
Image credits: Fulton County Sheriff's Office.