Olympus Patent Reveals Adjustable Aspect Ratio, Photographer's Eye Detection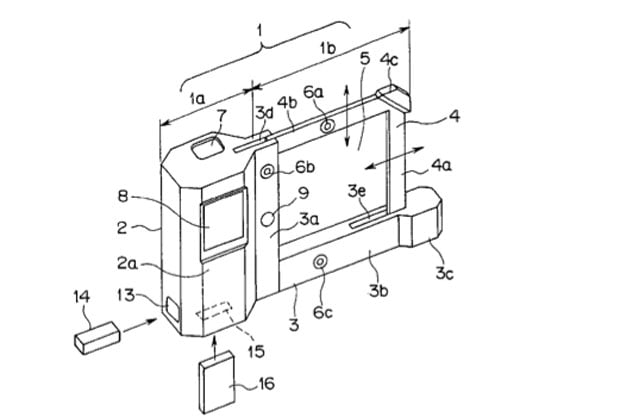 Canon may have revealed its plans for the Wonder Camera yesterday, but Olympus also quietly released something of its own to marvel at.
According to a newly published Olympus patent, originally filed in 2004, a new camera may be in development that is designed to make consumer point-and-shoots even more intuitive for casual photographers.
In the text of the patent, Olympus says the design's goal is to "provide a camera enabling picture-taking with a natural feeling, without feeling awkward." In order to do this, the camera has an L-shaped frame that appears to slide in order to change the size or aspect ratio of the viewfinder. One idea behind this design is the motion a lot of people make when framing a shot with their fingers:
The camera is designed to allow for more flexible aspect ratios, instead of the standard, presets often programmed onto cameras. To change the aspect ratio, it appears that the camera has a physical grip by which the ratio is adjusted.
Additionally, the camera has a special eye detector on the back of the camera, facing the photographer. It appears to use similar technology as blink-detection to "find" the photographer's eye. The eye-tracking device works with the camera optics in order to capture a photo that the photographer intended to take, based on the photographer's eye position.
The resulting images would be corrected — or perhaps in a better word, calibrated, to what the photographer sees:
Thus, if the photographer is looking directly at the flat horizon, but tilts the camera, the eye detection and internal lens will compensate to capture a photo that is aligned with the photographer's gaze.
An interesting note is that the diagrams suggest the camera body and shutter button would be designed to be held on the left side, opposite of what most photographers would be used to. However, the patent text suggests that the final design might reverse the proposed layout in favor of a more standard style.
You learn more about the camera by reading the patent here.