Your Favorite Photography Websites? A SmugMug Giveaway!
Update: This giveaway has ended. Winners were randomly selected and announced here. Thanks for participating!
---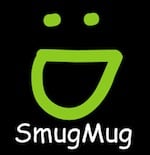 Things were kind of hectic this week. My bike and laptop decided to both die on the same day, and two days later I became a Mac user for the first time by purchasing a 13-inch Macbook Pro. Might still switch back to Windows next time, but I didn't want to upgrade to Vista.
Anyhoo, how about another giveaway?
This week I'm giving away four annual subscriptions to the popular photo sharing service SmugMug. The four prizes are:
2 standard memberships worth $40 each
1 power membership worth $60
1 pro membership worth $150
There will be four different randomly selected winners this week. All you have to do to enter this week's giveaway is to answer the following question:
What is your favorite photography related website?
This could be a photo service, a blog, a forum, or whatever else, as long as it's related somehow to your passion for photography.
There are two ways to share your answer and enter the contest, and you can use both methods to double your chances:
Leave your response as a comment on this PetaPixel.com post
Tweet your response, and include the following link to this post anywhere in the tweet: http://j.mp/ppsmgmg

As long as the link appears in a tweet, you will be entered in this giveaway. You don't even need to include @petapixel.
The deadline for this giveaway is Saturday, September 19th, 2009. The winners will be randomly selected using random.org.
Good luck!
---
Update: Forgot to mention this in the original post: existing SmugMug members can still participate in this contest. if you win, the membership will be added to your existing membership.