Announcing the SmugMug Winners!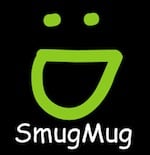 This past week we had a giveaway in which we asked for your favorite photography related websites. The four prizes are memberships of various levels to SmugMug. We received 94 responses through comments on the post and 72 responses through Twitter for a total of 166 entries.
If you're looking for new photography websites to visit or blogs to follow, you'll find a lot of good ones in the comments we received.
Here are the four winners, picked randomly using random.org:
Standard Membership Winners ($40)
#4: Yael Talleyrand (@yatalley)
http://photocritic.org/ s more lika a blog … but since i find his stuff veeery cool :)… i guess thats it.
#53: Gil_margey
I like http://beruphoto.com — they pick photos from livejournal
Power Membership Winner ($60)
#32: sneuweger
That is difficult there are so many great sites in my feedreader… so i will choose Scott Kelby's Photoshop Insider: http://www.scottkelby.com/blog/ not only for his original posts but also for the numerous links to interesting people of "the industry"…
Pro Membership Winner ($150)
#7: Frances Parker (@simplybetrue)
my fave photography-related website? j*'s blog. i heart Jasmine Star http://www.jasminestarblog.com and read her blog everyday.
---
Congratulations! Please email me at [email protected] to claim your prize.
Thanks for participating everyone!