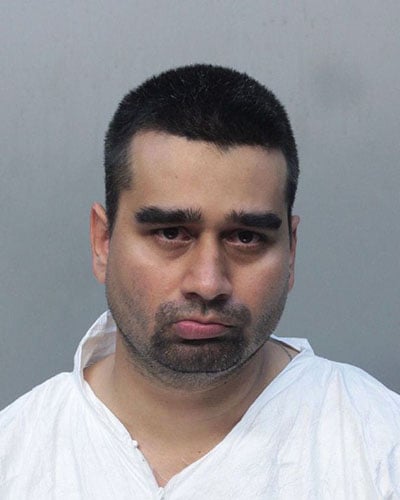 A Miami man is in jail after allegedly killing his wife, then confessing to the crime and posting a grisly image of the body on Facebook.

The incident started on Thursday, Aug. 8, 2013, when 31-year-old Derek Medina shot his wife, 26-year-old Jennifer Alfonso, to death, according to police. Within minutes of the killing, Medina was on Facebook with the message "I'm going to prison or death sentence for killing my wife love you guys miss you guys takecare Facebook people you will see me in the news…"
A few minutes after that, a photo of Alfonso's bloody body appeared with the post:
The photo was quickly removed by Facebook, which later deactivated Medina's wall.
(Medina's YouTube channel remains active, however, with more than 100 video clips documenting everything from his kickboxing style to writing philosophy.)
Medina turned himself into Miami police later in the day and currently is being held in the psychiatric ward of the county jail, pending arraignment. To add to the public spectacle, Medina's surrender to police was captured on surveillance camera in a video clip later shared on TV and online media.
Medina claimed in the Facebook post that Alfonso had abused him and later told police that she had threatened him with a knife just before he shot her. Yet photos posted to Facebook, including one added less than 24 hours before the shooting, show a smiling couple.
Medina was aspiring actor whose most prominent role was a 2009 appearance on the USA series "Burn Notice," where he played a gang banger.
Medina was also a prolific, if punctuation-challenged author of self-help books, including "How I Saved Someone's Life And Marriage And Family Problems Thru Communication."
Inappropriate photo sharing has led to arrests for crimes ranging from identity theft to murder, but Medina may well have set a new low point both for the speed in oversharing and heinousness of offense.
(via CNN and New York Daily News)
---
Image credits: Photographs by Derek Medina/Facebook, USA Networks