One of the neat features in Google's Glass wearable computer (and camera) is voice commands. Say "okay glass," and the device will start listening for an instruction from you. Here's an interesting (and humorous) piece of trivia: did you know that Google considered using "pew pew pew" as the activation phrase?

Details of Google Glass' voice command system first emerged back in February when Google released a demo video from a user's point of view. The video showed that photos could be taken by saying "okay glass, take a picture," and that videos could be recorded by saying "okay glass, record a video."
That "okay glass" phrase is what the company calls the "hotword," and Emil Protalinski over at The Next Web has uncovered some details about how the phrase was chosen.
The whole thing was born out of a conversation Glass marketing manager Amanda Rosenberg had with Glass product manager Mat Balez back in April 2012. One week after making a case for why she thought "okay glass" would make a great hotword, Rosenberg learned that her suggestion would be implemented by the Glass team in the final product.
If Glass becomes widely used by the general public for taking snapshots of everyday life, "okay glass, take a picture" is a phrase we may be hearing more and more while out in public. Some may consider it a nuisance, but voice activated picture taking may become very trendy if wearable cameras start catching on.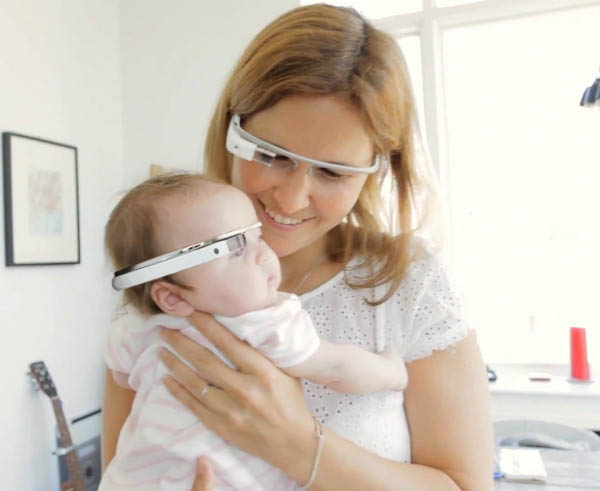 Rosenberg is also revealing some of the other terms that were being considered as the hotword for glass. Among her favorites: "Listen up Glass," "Hear me now," "Go Go Glass," "Glassicus," and "Glass alive."
Our favorite: "pew pew pew."
That's right: the Google Glass team was reportedly considering "pew pew pew" as the hotword. If it had been implemented, snapping a photo with Glass would require saying "Pew pew pew. Take a picture."
Too bad that didn't make the final cut.
---
Image credit: Header still from X-Men/Twentieth Century Fox