Best Computers for Photo Editing in 2023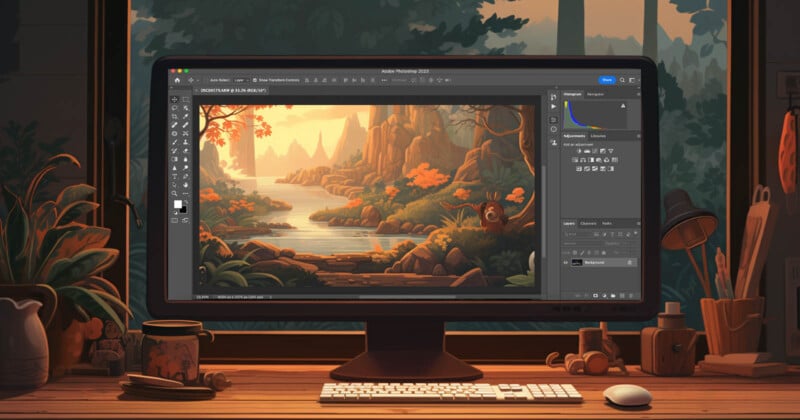 Ensuring you have chosen the right tools for the job can be a daunting task and selecting the right computer to handle your photo editing is no exception to this rule. You'll want to be sure the machine is as high performing as possible but also consider the price, ease of use, serviceability, and even connectivity to be sure you've selected the right computer for your photography workflow.
The best computer for photo editing will help keep you "future-proofed" for as long as possible while providing you with the fastest and smoothest workflows possible. With all of this in mind, we have created a list of the best computers for photo editing that you can buy right now.
What We Are Looking For
While building your own computer is a very good way to make sure you prioritize the hardware that is best for your specific use case, many photographer (and general consumers) don't want to do this. Honestly, there is a lot to juggle and building your own computer is a hobby in itself — some people just aren't interested in that.
As such, we're looking specifically at pre-builts or mostly pre-builts across the landscape of desktop and laptop computers. We've tested a lot of hardware specifically for how it performs in both photo and video editing and our picks are based on those reviews.
At A Glance
Best Laptop for Photo and Editing: Apple MacBook Pro with M3 Max
CPU: Apple M3 Max, 14-Core CPU (minimum)
GPU: 30-Core (16‑core Neural Engine)
RAM: At least 48GB of unified memory
Storage: 512GB SSD
Display: 16-inch Liquid Retina display XDR
Price: Starting at $3,999
When we started getting the benchmark results from the MacBook Pro with M3 Max, we were not surprised to see it performed really well, but it was exactly how well based on other high-end computers that Apple makes that really made us think. This laptop is already more powerful than the M1 Ultra Mac Studio desktop machine that came out less than two years ago. That's wild, especially considering how impressive that machine still is.
The amount of power you can now get in your lap is outrageous and the benefits can be seen across creative applications. For photographers, the M3 Max-equipped MacBook Pro can absolutely chew through Lightroom and Photoshop edits, the latter being the best performance we've ever seen in a computer. Apple's integrated GPU can also power through Premiere Pro edits better than any computer we've tested outside of the M2 Ultra Mac Studio.
You seriously cannot get better performance in a laptop right now, and given that the M1 series chips are still quite powerful and still some of the best you can buy now years later, the staying power of Apple Silicon has been proven.
Best Entry-Level Laptop for Photo Editing: Apple MacBook Air with M2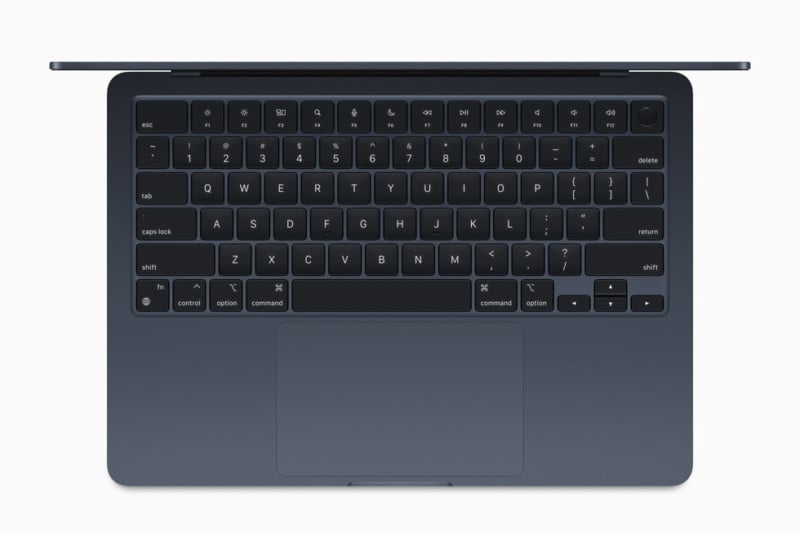 CPU: Silicon M2 8-Core
GPU: 8-Core (16‑core Neural Engine)
RAM: 8GB Unified
Storage: 256GB SSD
Display: 13.6-inch Liquid Retina display with True Tone
Price: Starting at $1,199
Even when things change, they kind of stay the same, and the evolution of the MacBook Air is no different. Yes, the wedge design of the previous generations of the Air has now been replaced by a look and feel similar to the new MacBook Pros, and that's a good thing. The new M2 MacBook Air offers users an impressive combination of portability and performance that is now attractive to nearly every type of user. Before this overhauled design, you would never hear a professional recommend using the Air for photo processing, but the improvements made with the M2 launch have offered users a tiny and mighty editing machine for work on the go.
The expanded battery life offers users up to 18 hours of usage between charges, with exceptional speed and performance without needing a fan, so the system stays silent no matter how much pressure you are putting on the device. This improved battery life paired with the strong M2 performance and a bright 13.6″ Liquid Retina display will offer creatives a discreet but highly functional workstation that can travel with them nearly everywhere. In addition to this, the portable laptop comes with the standard MagSafe charging port, two Thunderbolt 4 ports, and a headphone/speaker jack with support for high-impedance headphones.
The system does have far fewer connectivity ports than its MacBook Pro counterpart, but that's nothing that a USB-C/Thundebolt Hub can't change for those who require multiple peripherals to get the job done. Even with the reduced size and connectivity options, the $1,199 MacBook Air M2 offers a fantastic combination of comfort, portability, performance, and color quality for a price that isn't cheap but is quite affordable by professional standards, making it one of the best "bang-for-buck" laptops money can buy.
Best Desktop Computer for Photo Editing: Apple Mac Studio with M2 Ultra
CPU: 24-Core M2 Ultra
GPU: 76-Core (32‑core Neural Engine)
RAM: 128GB unified (our recommended minimum)
Storage: 1TB SSD
Display: N/A
Price: Starting at $1,999 but you really should expect to pay $5,799 for one outfitted correctly.
The Mac Studio is Apple's newest pro-level desktop machine, effectively replacing the Mac Pro for basically all but a few niche users. If you're a photo or video editor, you will very likely be effectively served by Apple's Mac Studio now.
The latest and greatest is the M2 Ultra-equipped Mac Studio that tops the first-generation model with more CPU and GPU cores, translating to even better photo and video editing performance. The M2 Ultra Mac Studio is the most performant computer we have tested so far in nearly every category. In Lightroom, it can import and export high-resolution photos at a blisteringly fast pace and in video, no computer even comes close. It's actually incredible to watch the M2 Ultra play back multiple streams of 8K video in a single timeline at full resolution without dropping a single frame.
You pay a hefty price for it, but if you want photo and video performance, you can't do better than the M2 Ultra Mac Studio right now. For more details on why this is our top pick, make sure to read our review.
Best Desktop PC for Photo and Video Editing: Intel NUC 13 Extreme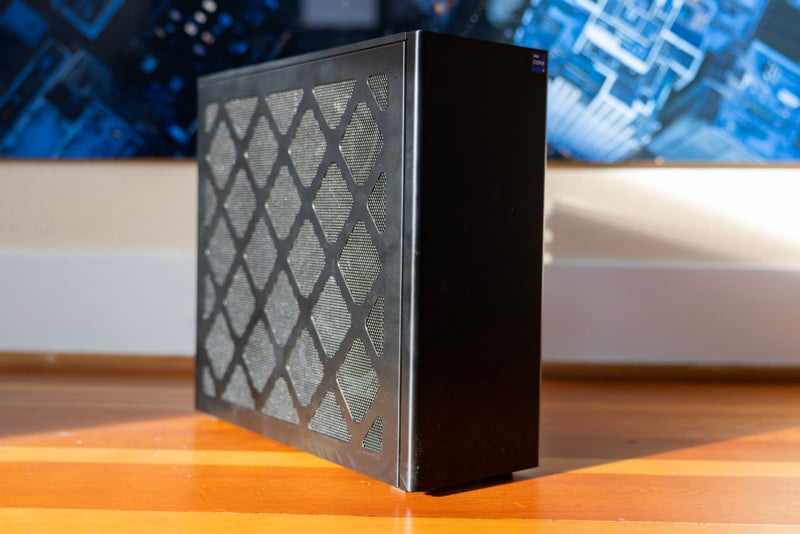 CPU: Intel Core i9-13600K processor
GPU: 14-Core
RAM: Dual channel DDR5 SODIMMs, 64GB max
Storage: Variable Three M.2 key M slots
Display: N/A
Size: 14 x 7.4 x 4.7-inch
Weight: 15lb
Price: Starting at $1,179
For the PC fans out there, the Intel-based NUC 13 Extreme offers users a wide variety of options to completely customize their load-outs to meet their needs precisely while still maintaining a pretty small footprint. Starting with the Compute Element "prepackaged" motherboard, users can choose between a 13th generation Intel Core i5, i7, or i9 processor that can handle up to 64GB of dual-channel DDR5 memory (RAM), NVMe or SATA3 SSD storage, Intel UHD Graphics 770, Intel 2.5GbE (i226-V) / 10GbE (AQC113) LAN, Intel Killer Wi-Fi 6E, six USB 3.2 Gen2 ports, and two Thunderbolt 4 ports. It also includes a 750W 80+ Gold SFX 12VO internal power supply with geo-specific C13 AC cords.
Unlike the other devices on this list, the NUC 13 Extreme does not come with RAM, SSD, a GPU, or the operating system (which supports Windows 11 and some Linux distros), so users will have to figure out those additional pieces of hardware separately. Even with the extra shopping cart, potential buyers will have to manage, the incredibly modular system allows users to truly build out their machines to match their specific needs and has room for upgrading hardware for many years to come as more powerful, higher performing, and cheaper hardware becomes available.
Based on PetaPixel's own benchmark testing, the NUC 13 Extreme outperforms the Apple Mac Studio (M1 Ultra) in practically every category, while additionally setting a new benchmark record for any computer tested by us at the time. But with this great power, comes great noise. To keep the system cool while pushing the performance to its maximum, the fans will be very audible, as is common with PCs.
Regardless, the NUC 13 Extreme brings some serious firepower to a PC-based Photographers' arsenal that allows for a wide array of upgradability and expansion making it easy to adapt as the need and budget allow for it.
Best Bang for the Buck Computer for Photo Editing: Apple Mac mini with M1 or M2
CPU: Starting at Silicon M1 8-Core
GPU: Starting at 8-Core
RAM: Starting at 8GB Unified
Storage: Starting at 256GB SSD
Price: Starting at $649
Whether you start out with the absolute lowest tier M1 model, or max things out with the newest and best of everything with the M2 models, the Apple Mac Mini offers photographers the absolute best bang for their buck when it comes to a computer to edit their photos with. The M1 Mac minis make no compromises when it comes to performance regardless of the package, making each one viable for nearly any level of photographer. What makes the Mac Mini system even more attractive (at least to me) is as long as you know that a display (and keyboard/mouse) is available where you're heading, you can even easily pack up the computer in most camera bags without any issues.
Effectively, the Mac Mini system, regardless of the M1 or M2 chipset, will be one of the cheapest and highest-performing systems available for photographers to edit their photos on.
Are there more powerful desktop machines on the market? Of course, the M2 Ultra Mac Studio shreds the Mac mini, but most photographers and even many video editors don't really need that level of performance, especially with the price hike that comes with it. The Mac mini is fantastic and will work very well for a vast majority of editors, but if money is no option and you want the best out there, then yes, pick up the Mac Studio instead.
---
PetaPixel will update these results periodically as we obtain and evaluate more options, so make sure to bookmark this story and check back when you're ready to make a purchase.