Sebastião Salgado Receives Outstanding Contribution to Photography Award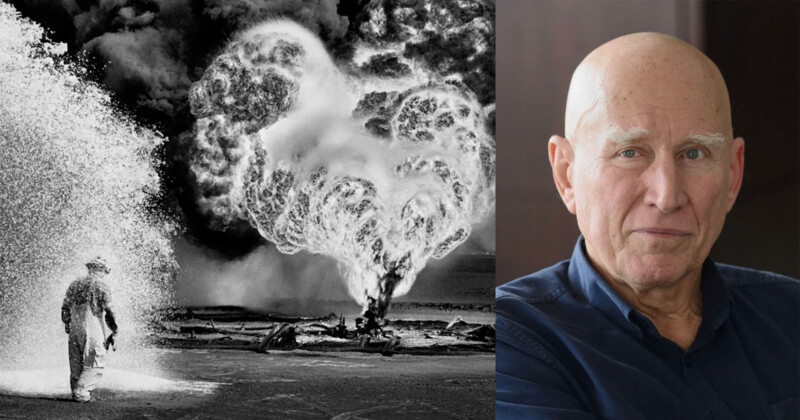 One of the world's foremost photographers Sebastião Salgado will receive the Outstanding Contribution to Photography Award from the Sony World Photography Awards 2024.
Brazilian social documentary photographer Salgado is known for his powerful black-and-white imagery incorporating themes of poverty, war, displacement, and the environment.
The Outstanding Contribution to Photography Award recognizes a person or a group of people who have made a significant contribution to photography. Salgado is the 17th recipient of the award joining the ranks of William Egglestone (2013), Elliot Erwitt (2015), Martin Parr (2017), and Rinko Kawauchi (2023).
As part of the celebrations, Salgado's work will be shown at the Sony World Photography Awards 2024 exhibit which runs at Somerset House, London from April 19 to May 6, 2024.
Salgado personally selected the exhibition works which cover five decades of his career. They include Gold (1986) which documents the harsh conditions on the steep cliffs of the Serra Pelada gold mine in northern Brazil, and Workers (1993) which examines the challenges and demands of heavy manual labor in the oil, construction, agricultural, and mining industries.
"I am honoured to receive this award, and to know that my work is reaching audiences," Salgado says.
"Photography is my way of life, it is my language, and throughout my career I have always been interested in capturing the historical moment in which we are living, and telling the stories of our species and our planet.
"A photographer photographs with his heritage, and in my work I seek to explore our shared human experience."
Salgado was born in 1944 in Aimorés, Brazil and embarked on a full-time career in photography in 1973.
He is influenced by his upbringing in Brazil which was marked by the great expanse of nature and open skies. He joined Magnum Photos in 1979, leaving in 1994 to co-found his own agency, Amazonas Images, with his wife.
It's far from the only award Salgado has received, being honored with numerous gongs in his lifetime.
Last year, PetaPixel interviewed Salgado about his 2019 project Amazônia which was nine years in the making.